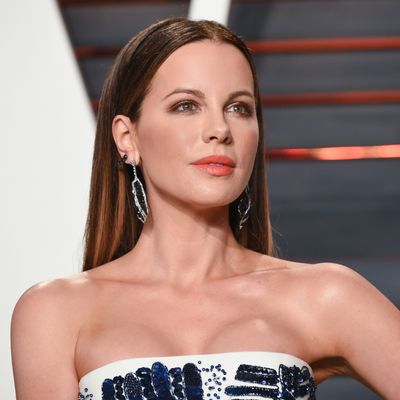 Photo: Billy Farrell/BFA.com
Offering further proof that working with Michael Bay is terrible — and not just for your skin! — last week Kate Beckinsale recalled being body-shamed by the director after appearing in 2001's Pearl Harbor.
"I don't think I fit the type of actress Michael Bay had met before," the actress recalled on The Graham Norton Show. "I think he was baffled by me because my boobs weren't bigger than my head and I wasn't blond."
This makes exactly zero sense, because Beckinsale is gorgeous. Then again, if you've seen any of Michael Bay's movies, you'll know that the man isn't exactly an arbiter of good taste.
"I'd just had my daughter and had lost weight … but I was told that if I got the part, I'd have to work out," she continued. "And I just didn't understand why a 1940s nurse would do that."
Beckinsale added that Bay would gush about her male co-stars Josh Hartnett and Ben Affleck in interviews, but "when he was asked about me, he'd say, 'Kate wasn't so attractive that she would alienate the female audience.'"
Speaking to Movieline about Beckinsale back in 2001, Bay said that he "didn't want someone who was too beautiful. Women feel disturbed when they see someone's too pretty." He also said: "When you look at Titanic, Kate Winslet is pretty, but not overwhelmingly beautiful. That makes it work better for women."
Isn't it great when men look out for our feelings?