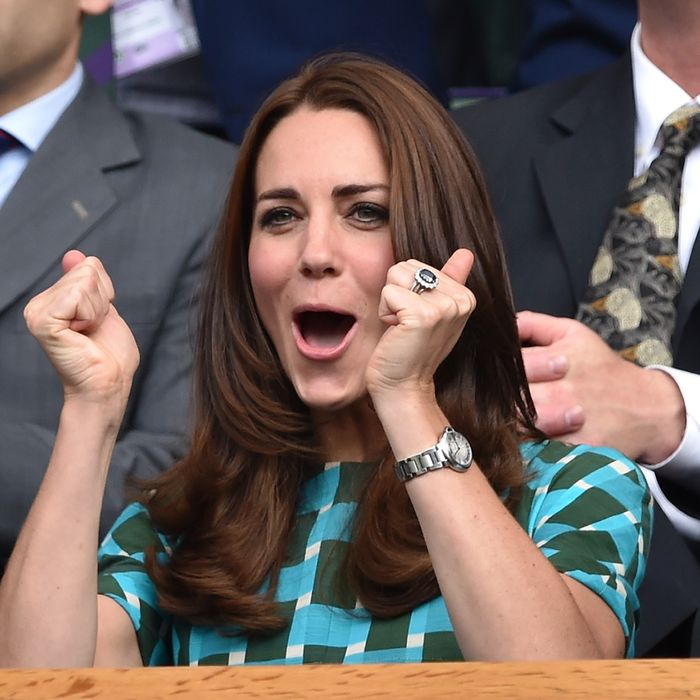 Kate Middleton at Wimbledon 2014. Photo: Chris Jackson/Getty Images
Photo: Karwai Tang/2014 Karwai Tang
Kate Middleton is the most athletic royal — this is easy to prove. Anyone who plays sports in heels and gracefully rejects athleisure should get a royal title for athleticism. And apparently Queen Liz agrees: She has officially passed on the title of patron of Wimbledon to Kate, reports the International Business Times.
What does the patron of Wimbledon do exactly? And can she do it in heels? Well, obviously this is not a real question when it comes to the Duchess of Cambridge, because if it can be classified as a sport (e.g., darts), the woman will do it in formalwear.
Mainly, this title means Kate will be charged with presenting the tournament stars with winners' trophies.
Apparently, the 80-year-old Duke of Kent (the queen's cousin) has been doing this for the past 40 years. Before the sportiest royal takes over in her heels, the Duke will get to bestow the honors one more time.
But after that, Sporty Kate will do her thing. After all, it's her job now.