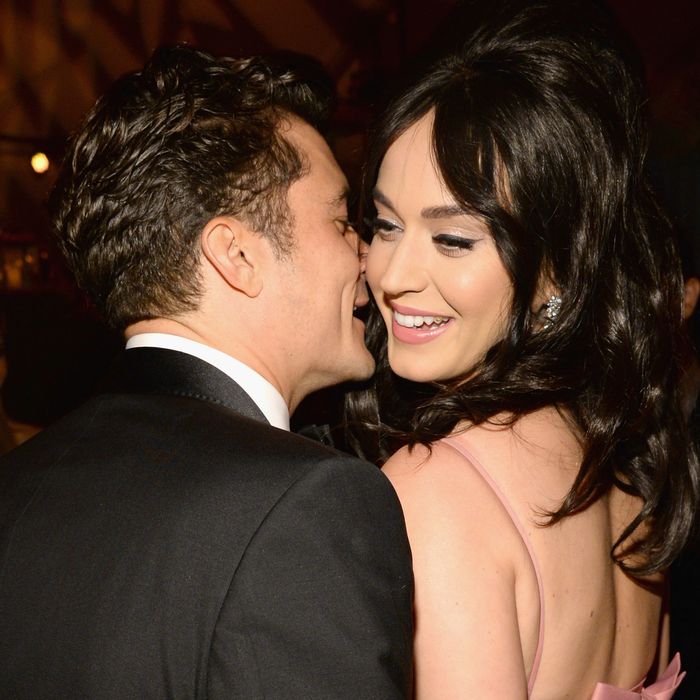 Katy Perry and her UNICEF man. Photo: Kevin Mazur/Getty Images for The Weinstein Company
Katy Perry would please like you to read stories about her boyfriend that contain actual facts. Last weekend, rumors surfaced that humanitarian bro Orlando Bloom was spotted with Selena Gomez in Las Vegas. But Katy put an end to that with a single tweet, in which she called out the "dumb conspiracy." Then she linked to a Time story about her man and his UNICEF work advocating for education in Russia:
And Selena retweeted with a praise-hand emoji. Case closed, I guess.