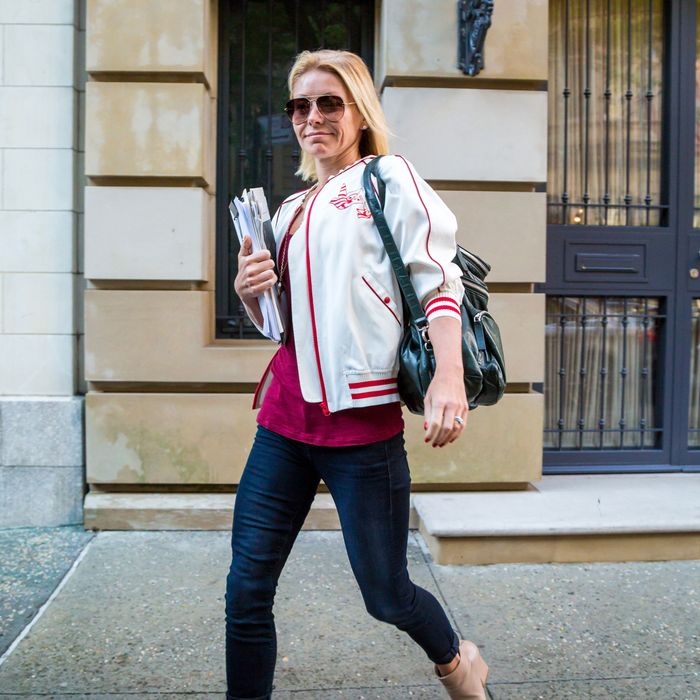 Kelly Ripa
Photo: Alessio Botticelli/Getty Images
Ever since Kelly Ripa was reportedly blindsided by her Live! co-host Michael Strahan's move to Good Morning America, she has not been fucking around.
She took several days off work. She emerged from her apartment holding a copy of a battle-strategy book. She came back to Live! and delivered a firm monologue about respect in the workplace. She awkwardly brought up Strahan's divorce on air. And she's having him leave early so that she can have plenty of time to audition a new co-host. Ripa is nothing if not efficient. (Just don't call her a diva.)
Finally, the cherry on top of this melted mess of daytime-TV sundae: In anticipation of Strahan's May 13 departure, Ripa stepped outside of her apartment in a cream-colored jacket with Freedom emblazoned across the back.
Damn, Kelly.