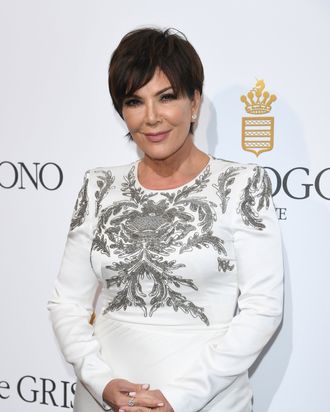 Kris Kardashian.
Photo: Venturelli/WireImage/Getty
The woman who made the Kardashian brand what it is today is claiming the name for herself — again. Kris Jenner revealed in a deleted scene from last night's episode of Keeping Up With the Kardashians that she plans to change her name back to her first husband's name, Kardashian, now that she is divorced from her second husband. "I was the original Kardashian," she said, dubiously. (Her maiden name is Houghton.)
Kris is not the first woman to pull such a move, however. After the Real Housewives' Yolanda Foster divorced her second husband, David Foster, this year, she reclaimed her first husband's name, Hadid, to match her famous children Gigi and Bella. That's Hollywood!
The important question remains: Who will officially grab the Kardashian name first, Kris … or Blac Chyna?