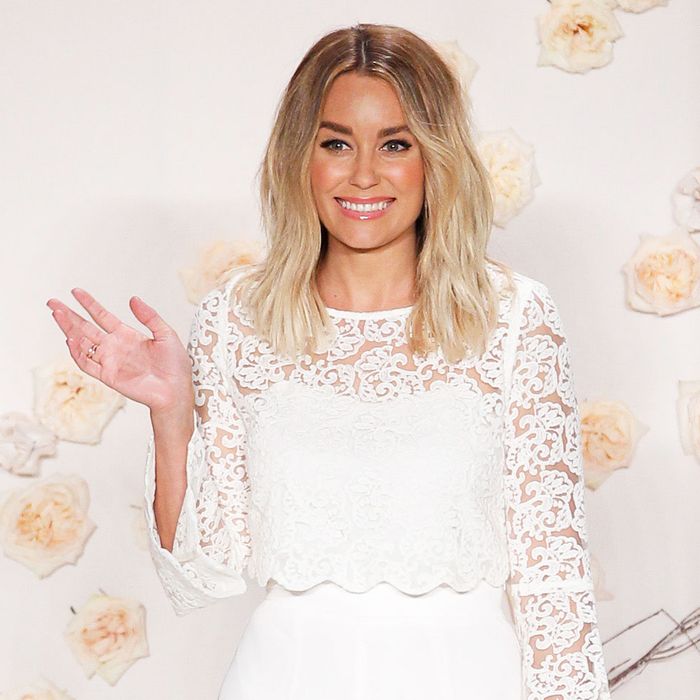 Lauren Conrad.
Photo: Thomas Concordia/Getty Images
The Hills might have ended nearly six years ago, but that part of TV history was an integral part of so many of our formative years. Without Lauren Conrad, how would we know that the best way to settle tension between friends is to schedule a lunch where no one actually eats? And according to an Instagram post, it looks like we might be getting some more of those L.C.-brand moments soon.
The fashion designer posted a picture on her account that was very suspicious.
Okay, actually, it was pretty clear. The shot shows Lauren next to bridesmaids presumably wearing dresses from her bridal line  — with a cameraman trailing her. The caption reads, "Never thought I'd see the day." Maybe you didn't think so, Lauren, but somehow I think the world knew you'd be back.
And it seems her subtle hint is not the only clue: MTV told fans to check out Lauren's Instagram on Tuesday, May 31, at 11 a.m. ET. So, um, yes. Something seems to be happening.