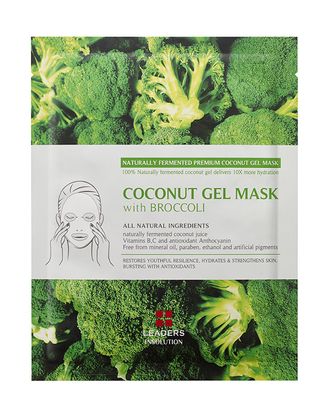 Leaders Skincare masks.
Photo: Leaders
Good skin often comes at a price: not eating all the gummy bears, making sure you always walk on the shady side of the street, or convincing your lazybones butt to wash your face not just one, but twice. But Leaders Korean skin-care masks make that price a little easier to bear. The best-selling face-mask brand in all of Korea (a highly impressive honor, considering the country exported $1 billion in beauty products last year), Leaders individually packages its masks like single-serving candy, making each one less than the price of a high-end chocolate bar.
Much like chocolate bars, the masks come in multiple flavors. There are anti-hangover masks (one aptly named "What Happened Last Night?"), anti-pollution masks, calming masks, and even a superfood range. If you're overwhelmed by the choices, pick any of the coconut-gel options from the Superfood or Recovery lines, which adhere to the face like they're a second skin but won't drip into your eyes and ears. Afterward, your skin will look brighter, more hydrated (but not soaked like an extra in a the rain-centric version of "Sorry"), and just a little more alive. And despite the variety of Superfood options (including Broccoli, Blueberry, and Tomato), you'll find them pretty much interchangeable and not fruity or vegetable-smelling. 
Leaders Brightening Recovery Mask, $7