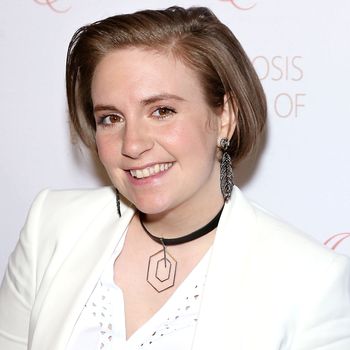 Lena Dunham
Photo: Manny Carabel/Getty Images
Writer/actress/director/voice of a generation Lena Dunham dropped a surprise paper mixtape (a book) on Tuesday morning.
The book, titled Is It Evil Not to Be Sure?, is a collection of Dunham's diary entries (or "Creative Snippets and Observations Journal" — her words) from 2005 through 2006.
Dunham told BuzzFeed that she found the journal entries on an old hard drive earlier this year and was "moved by — maybe even proud of — how carefully I had recorded that period of time, my younger self's commitment to capturing the kinds of hyper-internal formative moments so often lost to adulthood. I have always believed that women chronicling their own lives, even (or especially) at their most mundane, is a radical act. That's why I thought the diaries might be worth sharing as a short book."
All proceeds are going to Girls Write Now, a non-profit organization that pairs young women around New York who want to be writers with professional mentors.