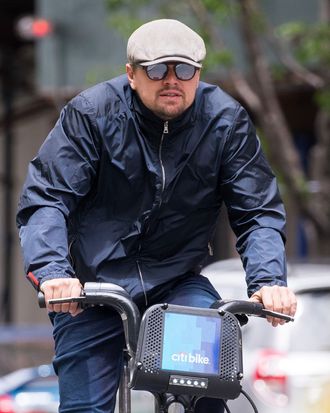 Photo: Team GT/Getty Images
Yesterday, Leonardo DiCaprio was spotted clinging for dear life to a Citi Bike in New York. The event — meticulously captured by paparazzi — is not anomalous. In fact, Leo has made it a habit to cruise around the city on a cumbersome rented bike, wearing incognito frat-boy attire. But if you look closely, you'll notice something about Leo's environmentally friendly bike riding: He never — not once — wears a helmet when navigating the mean streets of New York by velocipede. Jesus, take the handlebars.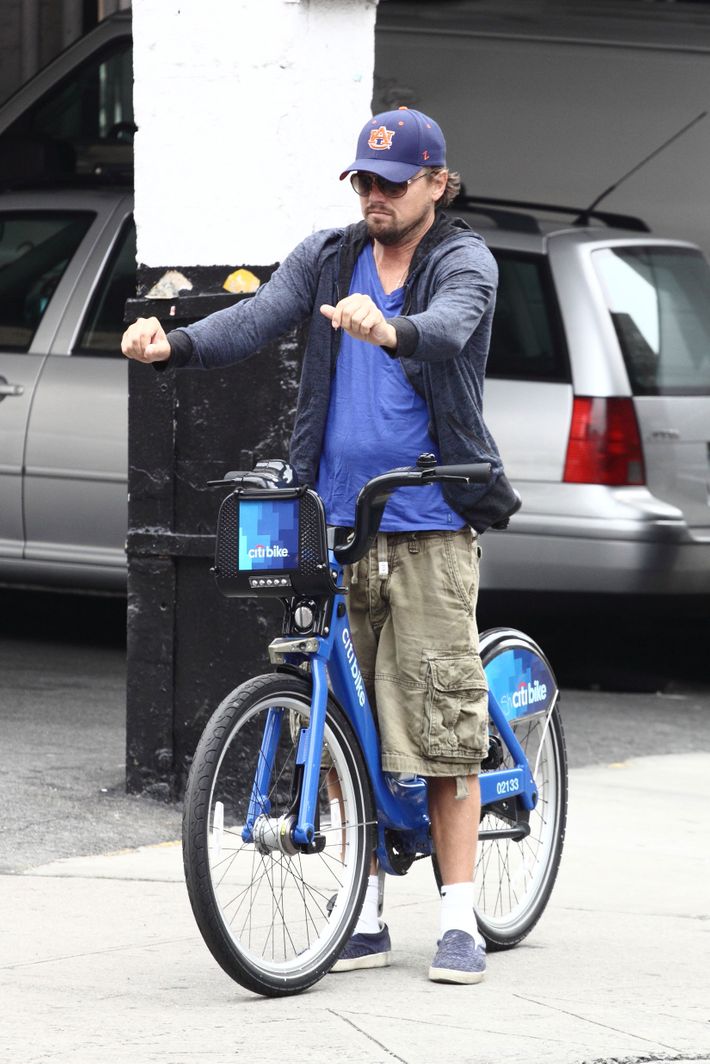 August 19, 2013
This is the summer Citi Bikes launched and Leo's obsession with them sparked. Here we can see him riding hands-free without a helmet. Hope those cargo shorts are stuffed with First Aid supplies.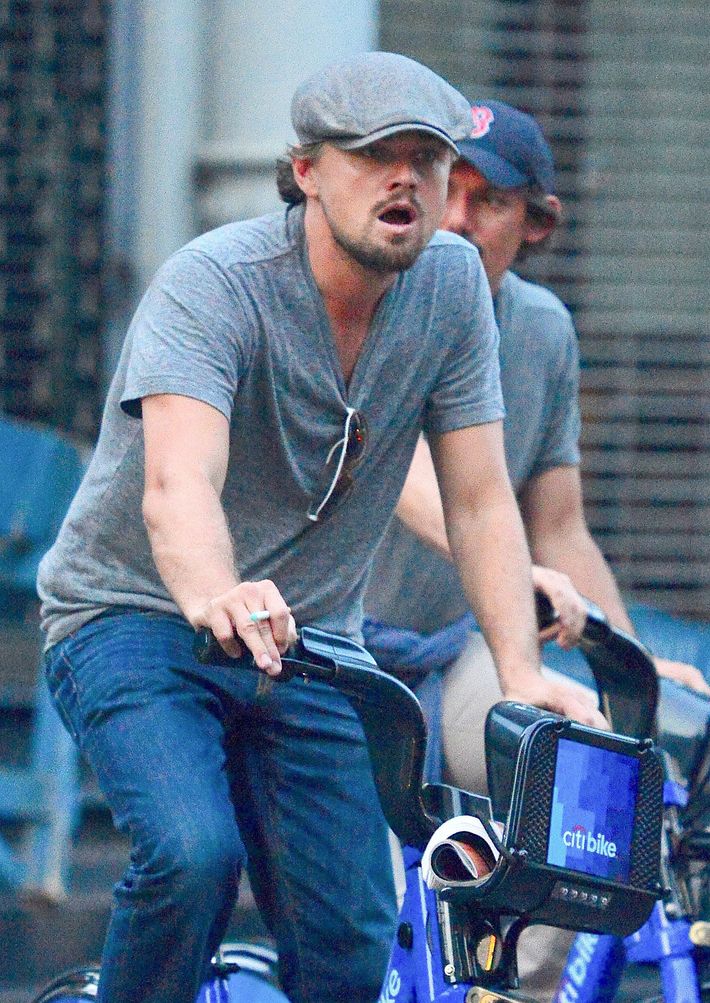 August 23, 2013
This is the day Leo debuts what will officially become his Jaunty Bikeriding Cap. Know what a Jaunty Bikeriding Cap is not? A helmet.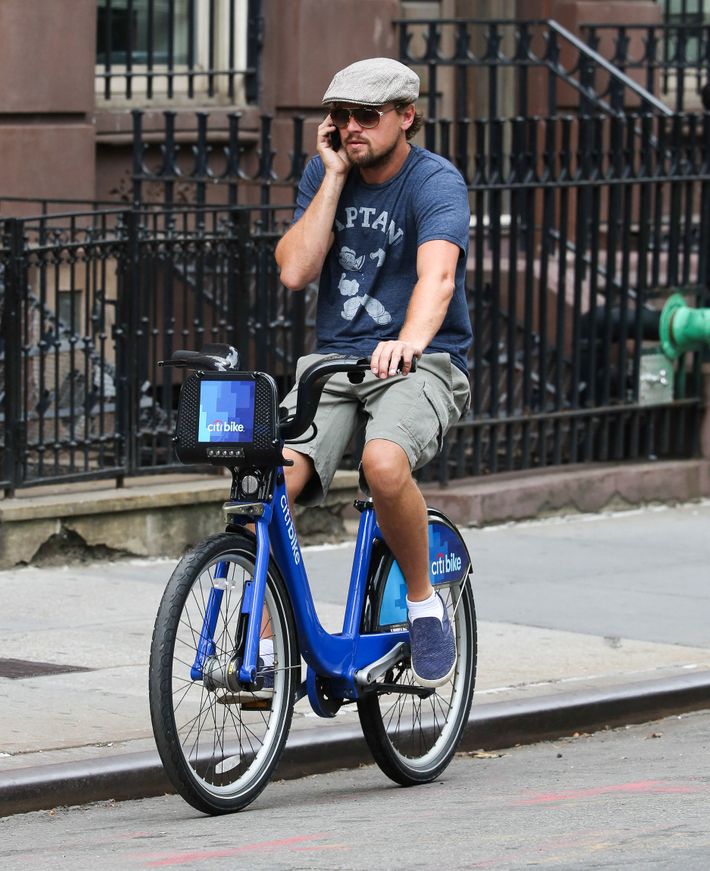 August 28, 2013
"I can't talk right now, I'm too busy risking my own life."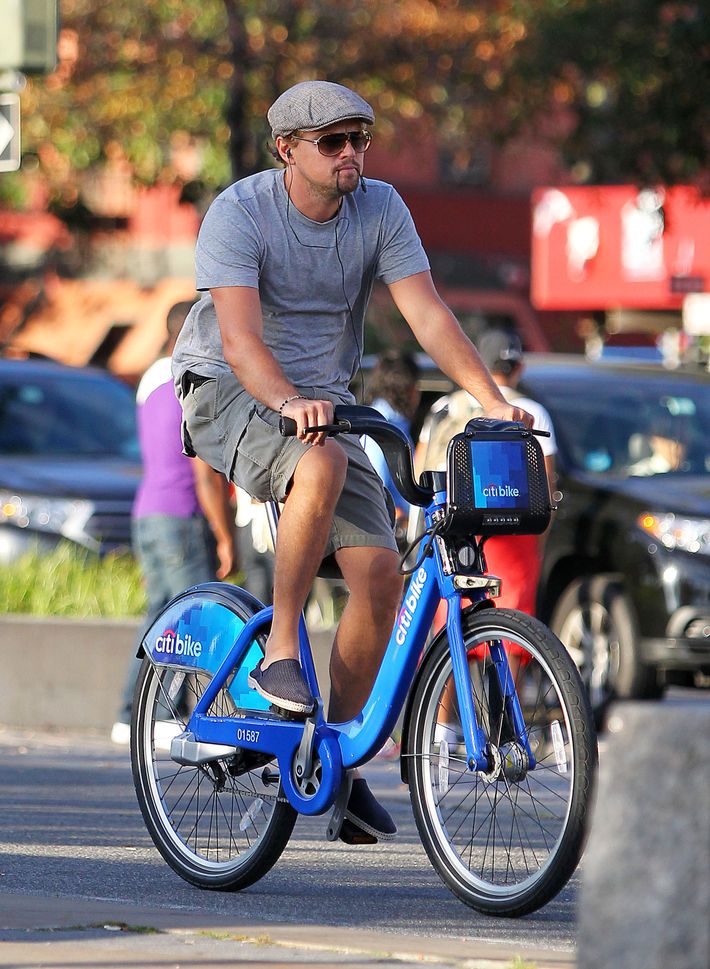 September 4, 2013
You may be thinking, "Haven't I seen this picture already?" But no, Leo, ever the wardrobe multitasker, has paired his grey shirt from August 23 with his shorts from August 28 and his classic newsboy cap and navy slip on sneakers. And oh yeah, still no helmet.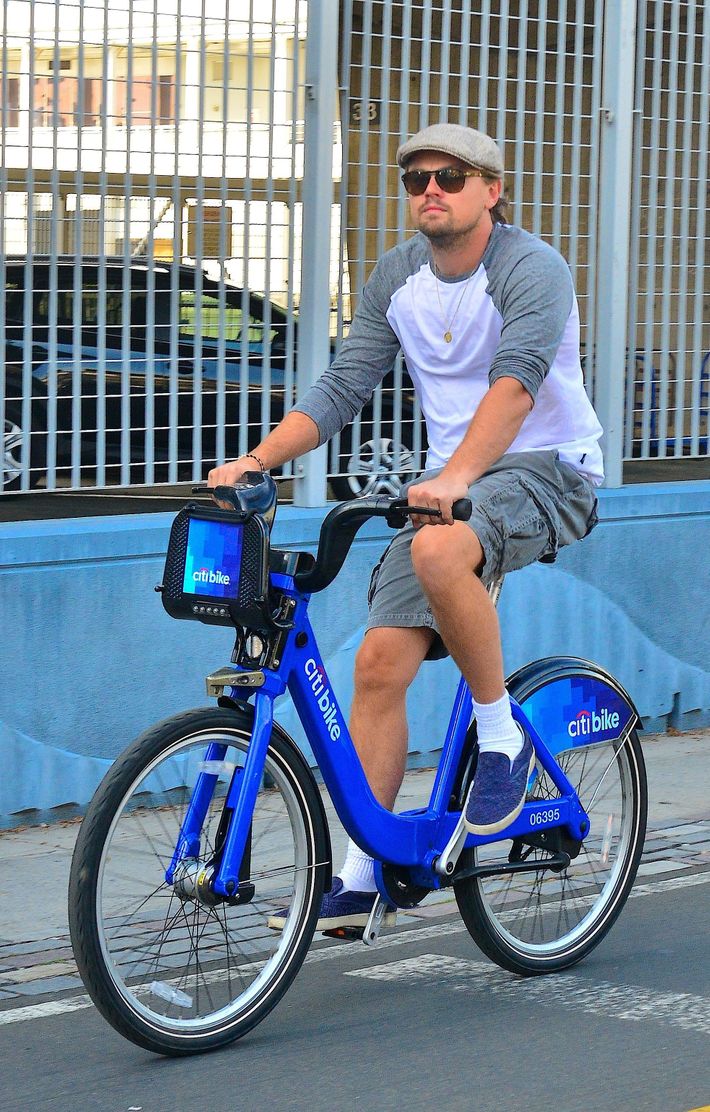 September 7, 2013
Somebody (Oscar-award-winning actor Leonardo DiCaprio) needs a lesson in bike safety.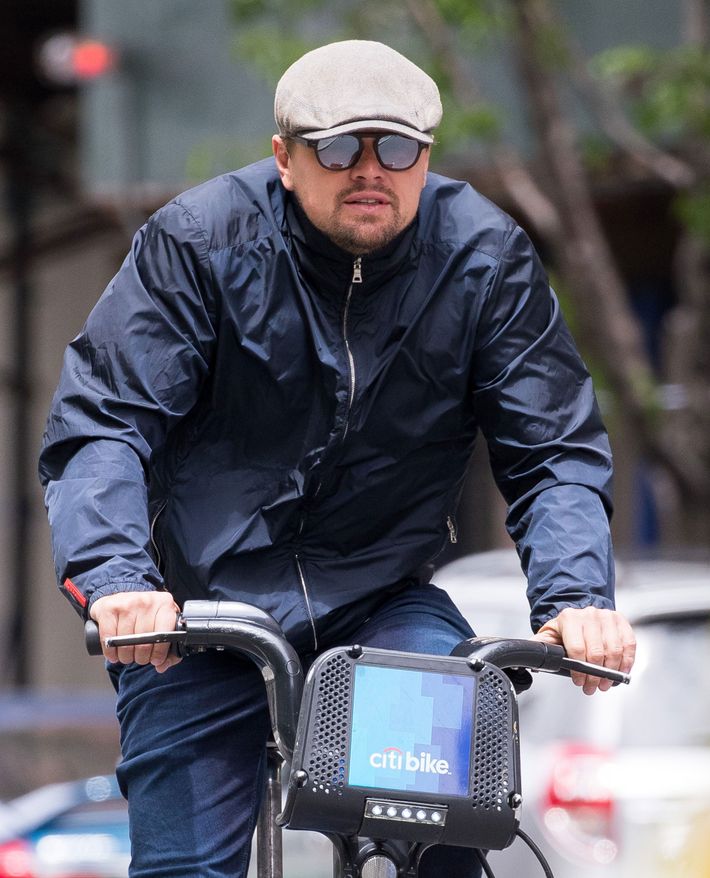 May 10, 2016
Almost 3 years later, Leo emerges on a Citi Bike once again. His jaunty cap remains to remind us that winning an Oscar hasn't changed him. You'd think having more to lose would make you want to wear a helmet. But not Leo. He's fearless.