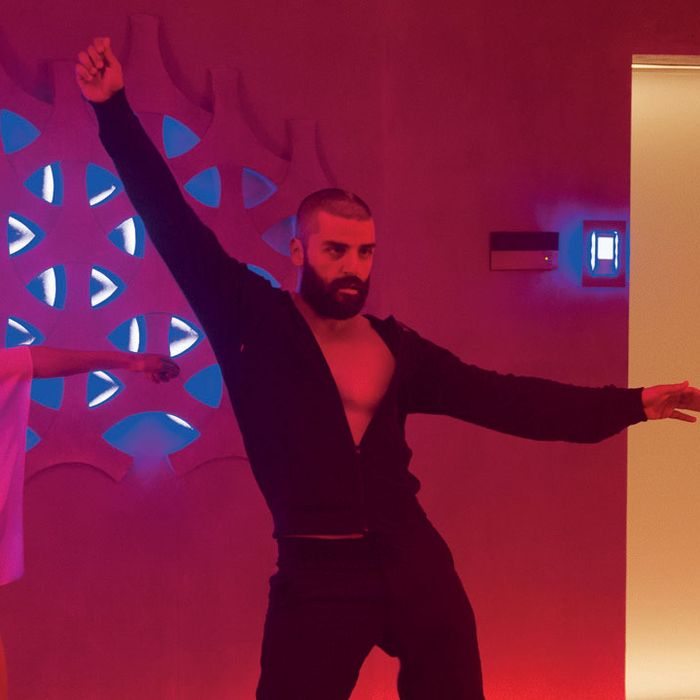 One of the most memorable scenes in the movie Ex Machina was when Oscar Isaac — in his role as Nathan, the worst tech bro ever — did an incredible synchronized dance to "Get Down Saturday Night" with his robot girlfriend, Kiyoko. Isaac bent the laws of space and time to simultaneously become the most and least attractive he's ever been. And the good news is: Now you can watch him do it forever.
Twitter user @oscardances is pairing up the dance scene with several new catchy songs, providing a new sensory experience with each.
There's "Hotline Bling," with better dancing than Drake could ever dream of:
A little classic action with "Thriller":
A blast from the past with B*Witched's "C'est La Vie":
And Rupert Holmes'* "Escape (The Piña Colada Song)":
Yes, very good. Dance, Oscar, dance!