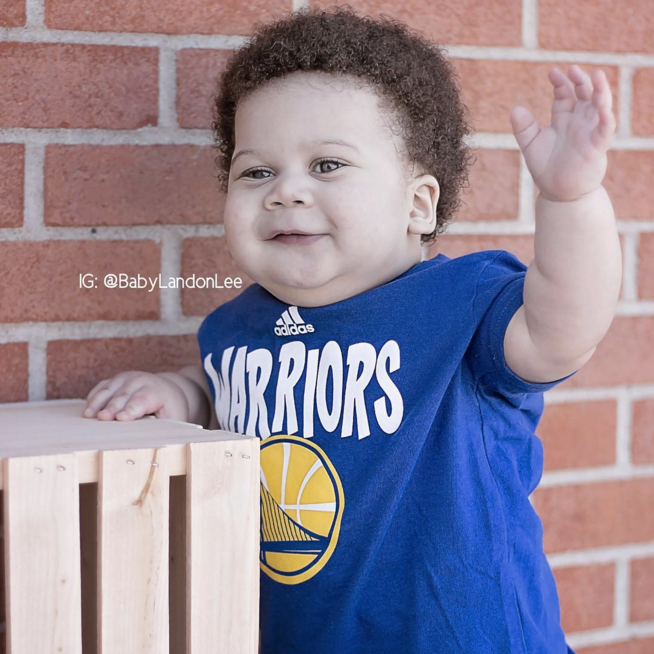 Landon Benton is a 10-month-old whose hobbies include eating, napping, and sinking three-pointers. And while there's technically no evidence yet for the latter, it is his resemblance to Golden State Warriors player Steph Curry that's made him Instagram famous.
His mom, Jessica Benton, says she only realized the resemblance when a commenter disparagingly called Landon "Stuff Curry" in reference to his weight. (Come on, internet.)
"I'm not going to let them fat shame my baby and put it all over online and I just give up there," Benton told ESPN. "I wanted to really turn it into something good and take control of it and say, 'OK, we're gonna own this name. Yeah, we're Stuff Curry. We look like the famous basketball player.'"
And he does. Just look at him:
The public demands a meetup between him and Riley Curry.