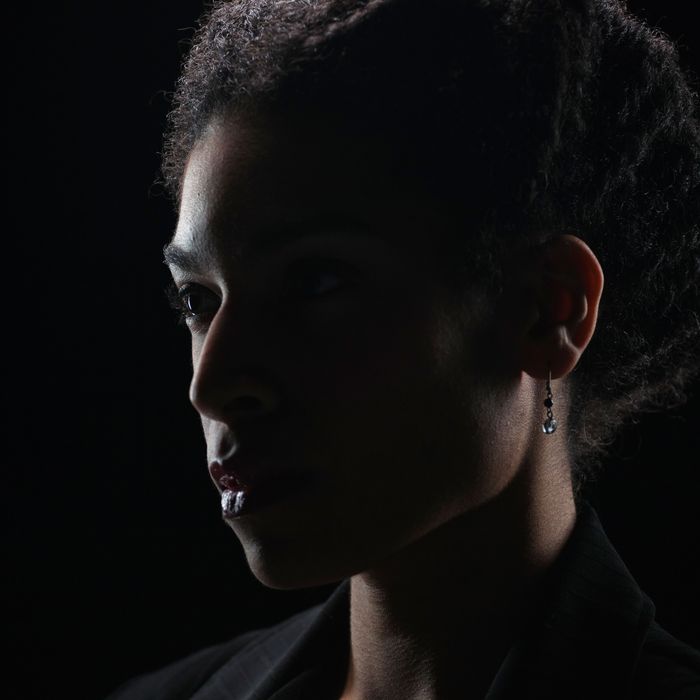 Photo: Erik Von Weber/Getty Images
Just ahead of last weekend's White House Correspondents' Dinner, a gathering of another sort took place. Women from around the country came together at the Library of Congress to commemorate the launch of the Black Women and Girls Caucus, the first caucus to discuss the issues affecting black women and girls on a congressional stage. At the launch event, Melissa Harris-Perry, Black Girls Rock! creator Beverly Bond, and Congresswoman Bonnie Watson Coleman were on hand to discuss what this caucus means and how our country has steadfastly failed black women and girls.
What do you hope to get out of the Black Women and Girls Caucus?
Congresswoman Bonnie Watson Coleman: With the caucus, the three of us [herself and congresswomen Yvette Clarke and Robin Kelly] hope that we have elevated the discussion on the barriers, opportunities, areas in which we're doing well, and areas in which we are being omitted in the discussion of public policy to help with the experience of black women and girls. We hope to be able to share information that we're gathering, report out what's happening, and at some point be able to make recommendations that are either executive or legislative actions.
Melissa Harris-Perry: I hope it's an opportunity to testify to the work we've been doing in organizations and academic spaces. We're trying to really highlight the lives of black women and girls. I hope I can bring some of my expertise and contribute it to the public record.
How do you think we're failing our black girls?
Beverly Bond: There's a lot of harm happening through media, and it's not just the TV — it's the radio, it's the lyrics, it's the internet. These kids are caught up in gossip and consumerism, rather than being innovators. If we want to change the message, we have to change the messenger. I don't have all the answers, but I think there's definitely something we can do.
I've seen from Black Girls Rock! how this can affect so many girls, and boys, too. You can't come up in a world where you're automatically dismissed. You might not have studied racism and clinical depression, but you know that that little boy doesn't like you because of the color of your skin and the texture of your hair. That does so much damage. Black Girls Rock! has done so much to change that. Not just young girls' minds, to affirm themselves, but young boys' minds to say, Wow, black girls rock.
BWC: Women and girls have not been the center of discussion. I'm seeing that the impact that girls and young women have on their children of the next generation, it's something that needs to get drilled down on. This is an opportunity to bring to light the vacuum of discussion that has taken place as it relates to black women.
What was the catalyst for the launch of the caucus?
BWC: This is my first term in Congress, and it's something that I've always been interested in exploring. We were at a progressive summit not too long ago. Professor Crenshaw was there, and she started talking about black women and their encounters with law enforcement. I said to her and Yvette Clarke that we're going to explore the black-women and black-girl experience at the congressional level through an effort in the very near future. The three of us, Robin Kelly, Yvette Clarke, and our staff put in motion an authorized caucus so that people could recognize that it's not just one symposium, it's not just one event that is going to address these issues.
Why do you think it took so long to establish this call to protect young black women and girls?
MHP: I think what we'll learn is that it has been around. People who are going to speak at the caucus will talk about the decades of their work, and their work was built on the work that came before them. What we will learn is that it took Congresswoman Watson Coleman and her colleagues in the House, a critical mass of African-American women congresswomen, and I'll say also maybe a scholar like Kimberlé Crenshaw who pushed back on the My Brother's Keeper initiative — not saying that My Brother's Keeper is bad or wrong, but that it also needed to account for the question of other women and girls of color. Even though it feels brand-new, actually people have been doing this work for a long time.
How do you envision this caucus working alongside Black Girls Rock!?
BB: When I started Black Girls Rock! I knew that we needed that platform to celebrate ourselves. I knew that we needed to push back against those dehumanizing, destructive messages that were being pushed to our children and to our girls and giving them a warped view on what womanhood was. I knew that when words like bitch, hoe, and hood rat become synonymous with black girls that we had problems. And little girls are growing up with that and being told they are worth no more than their physical body — and even that wasn't good enough. If somebody else wears you, wears your ethnicity, wears your aesthetic and they're celebrated more than you, then black girls can't even feel good in the body that they come in because somebody else can appropriate that.
I think I saw that early because I'm a DJ and I was paying a lot more attention to the transformative nature of what pop culture and music and art were doing and how this narrative is so accepted. In the entertainment industry, it was so acceptable for a black girl to be unattractive or to be the jerk or to be made fun of or to be dismissed or dishonored. All of those things have had such an effect on me that I had to start this platform. What I have noticed since starting this platform is that it has created a paradigm shift in celebrating who we are and owning our magic.
What are some issues you feel that are threatening black women and girls today?
MHP: The issues I'm going to highlight are health disparities, criminal-justice reform, economic disparities, particularly questions of poverty and wealth, political engagement, and the power of black women as citizens, voters, and office holders, and I'm going to talk about black girls as the contributor to our cultural space and the way black girls are creators of the things that in fact the rest of the world wants to consume. So often we want to consume the things that black girls make without actually giving credit to black girls themselves.
Finally, we'll want to talk to the vulnerability to violence, both to state violence as well as the vulnerability of interpersonal violence. We'll want to talk about ways to ensure that black girls are safe and are protected and have an opportunity to grow into their very best selves.

Had there been a caucus for black women and girls before, how do you imagine some of the events that inspired Black Lives Matter would have turned out differently?
MHP: We can see a part of what it would look like because of this caucus. If you go to the AAPF, the African American Policy Forum, you can see what the work looks like. Interestingly enough, Black Lives Matter itself — not the hashtag, but the actual organization — is extremely intersectional. Those women who started it are black women of color and are deeply concerned with African-American women and violence against African-American women, particularly gay women and trans women. If you look at the work they're doing, they're often not exclusively straight men.
In mass media, the kind of traditional way of telling stories tends to think about the endangered black man as the primary narrative trope, and to only tell one story at a time. The idea isn't to kick boys out of the center, to stop telling their stories, but rather to tell them together. To understand how the problems and challenges facing black boys and young black girls are linked.
Final thoughts?
BWC: It's historic that three black women in Congress have come together as equals, as chairs of this caucus. This is an authorized caucus under the House rules.
This interview has been edited and condensed.