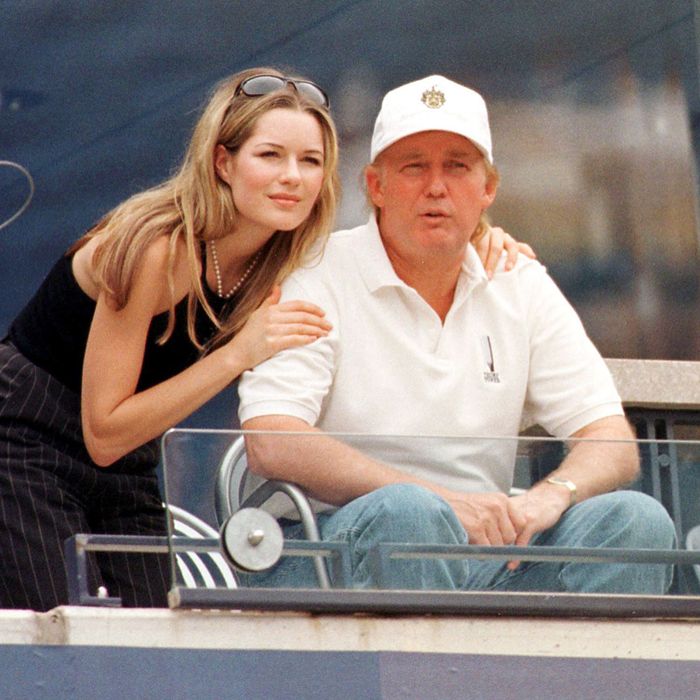 Photo: Timothy Clary/AFP/Getty Images
In a recent New Yorker article on Melania Trump, the reader is served a seemingly endless buffet of quietly hilarious details about Mrs. Trump, including the fact that she refers to the Aflac duck as "one of America's top icons." But during a rundown of the Trumps' meet-cute, a mystery woman comes into play. Lauren Collins writes: >
She met Trump in 1998 at the Kit Kat Club in New York, at a party thrown by Paolo Zampolli, the owner of a modelling agency. Their courtship story is as chaste as its backdrop is louche: Donald saw Melania, Donald asked Melania for her number, but Donald had arrived with another woman — the Norwegian cosmetics heiress Celina Midelfart — so Melania refused. Donald persisted.
Who, exactly, is Celina Midelfart? (And, no, you giggled when you first read her name.)
Midelfart (seriously, stop it), now 43, was born in Oslo, Norway, granddaughter to the founder of the Midelfart cosmetics company. She became the company's chairman in 2000, five years after her father's death. Midelfart holds a B.S. from the London School of Economics, and earned a degree from NYU's Stern School of Business in 1998. It was while working on the latter that she rented an apartment in Trump Tower and was linked to the Donald himself, though she's always denied that they were romantically involved to the press. (Can you blame her?) She has also reportedly dated British pop star Robbie Williams and Haakon, Crown Prince of Norway.
Today, Midelfart has one child with her partner, fellow Norwegian business magnate Tor Olav Trøim. Like every other rich, beautiful, and famous person, she's often in her homeland's press for such titillating news as building a vacation home, carrying a fun and wacky handbag, or hiring a babysitter (excuse me, "childminder"). In 2015, she "broke six costume rules" while wearing traditional dress and, while the nuances of Norwegian humor might be lost in translation, it's still pretty amusing to look at.
In a 2008 interview with Norwegian newspaper E24, Trump spoke fondly of her, saying that Midelfart is "a wonderful person and businesswoman." And in a March interview with TV2 Norway, Midelfart said she's following Trump's run and the 2016 election with "excitement and wonder like many others," which is certainly one way to put it.
Whether Celina actually dated Trump or it was all just a product of the rumor mill, being able to say "First Lady Midelfart" remains forever a lost opportunity.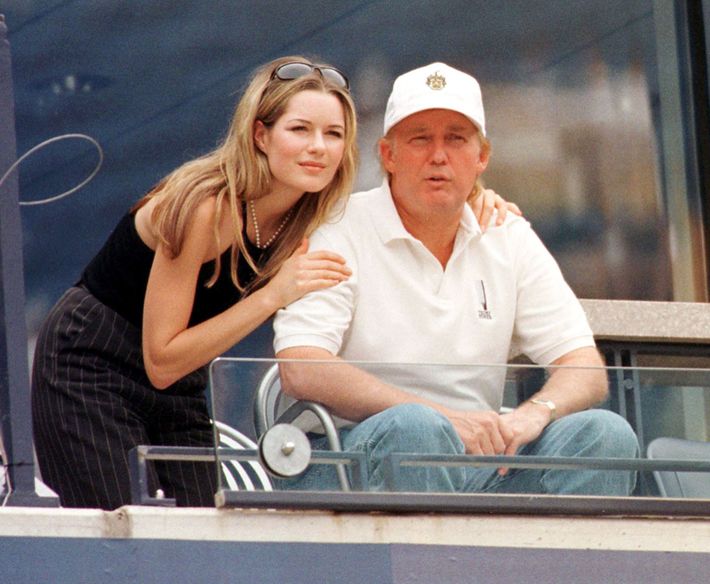 Celina Midelfart and Donald Trump.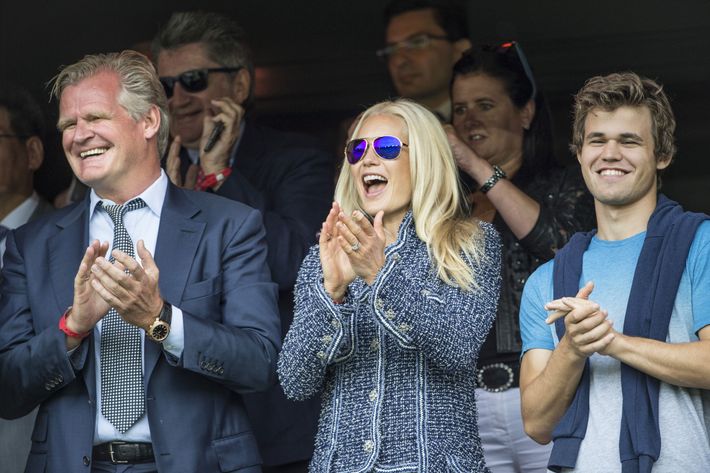 Olav Troim, Celina Midelfart and Magnus Carlse at a 2015 soccer game.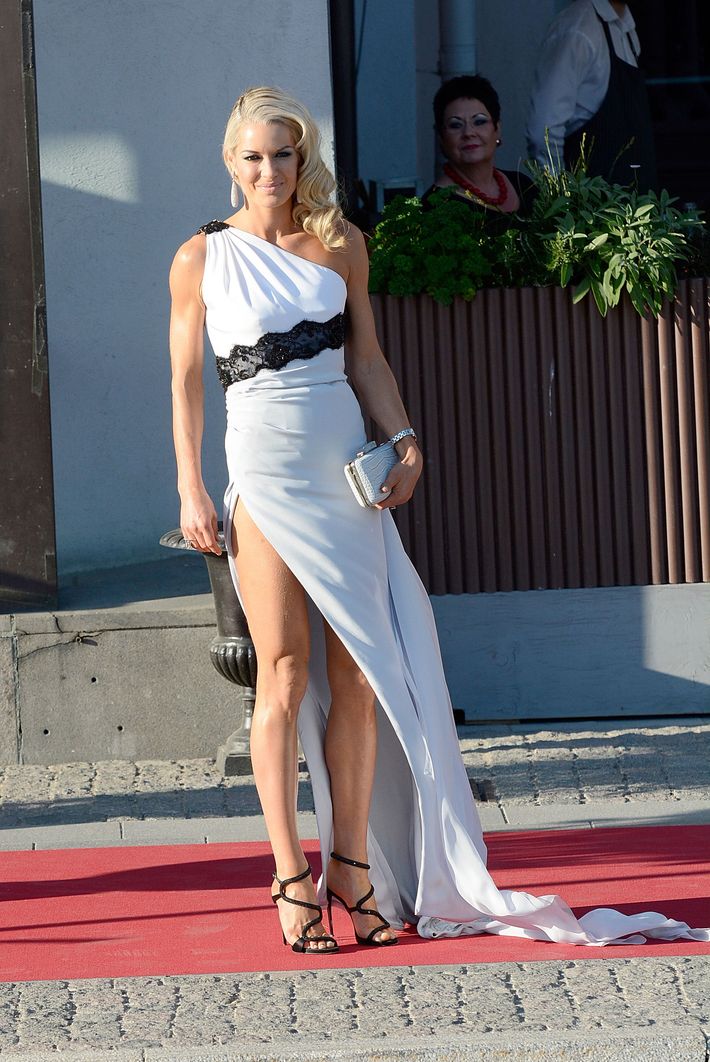 Celina Midelfart at a 2013 dinner in Stockholm, the night before Princess Madeleine of Sweden and Christopher O'Neill married.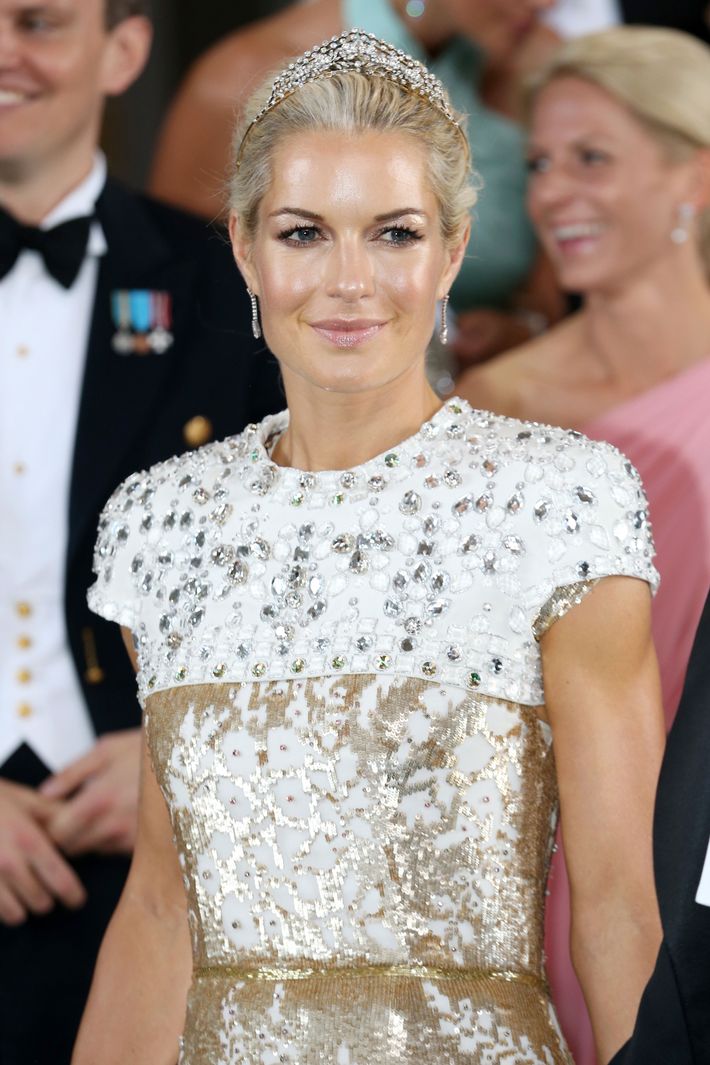 Celina Midelfart at the 2013 wedding of Princess Madeleine of Sweden and Christopher O'Neill.