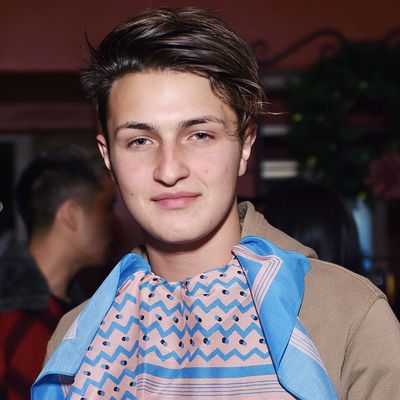 Anwar Hadid, possessor of good genes
Photo: Stefanie Keenan/Getty Images
The Hadid family already boasts two models — Gigi and Bella — and now the youngest Hadid sibling is getting in on the action.
Meet Anwar Hadid, who at just 16 years old has landed the cover of Teen Vogue's June-July issue, proving that he's as capable as his sisters when it comes to the demanding job of being professionally hot. (Mother Yolanda Foster also used to be a model. Father Mohamed was not, though he is also hot.)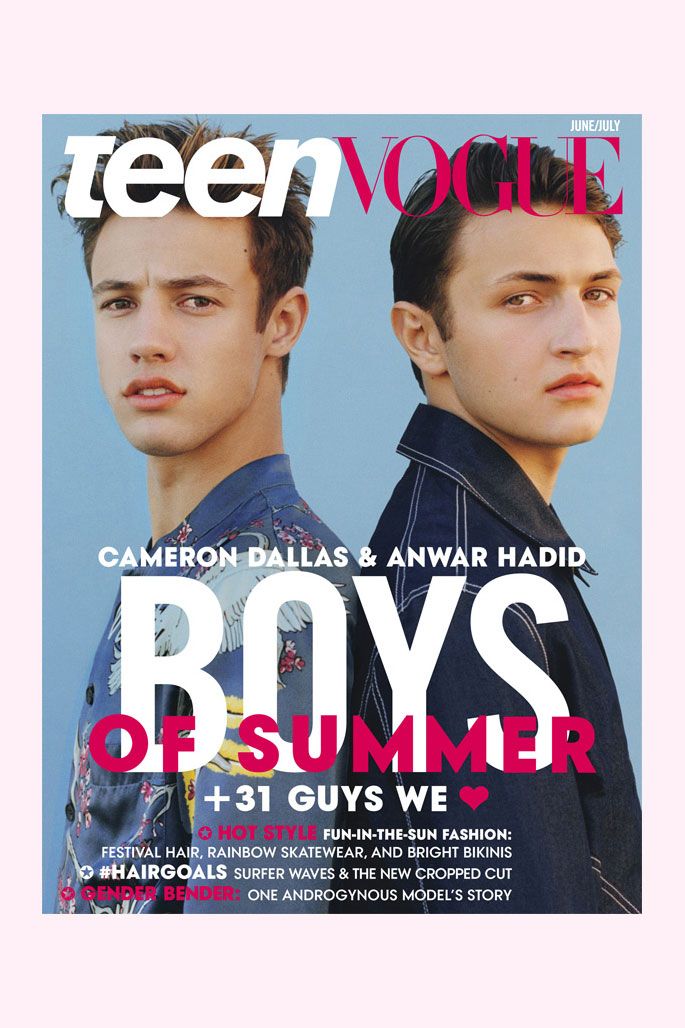 Anwar signed to IMG models in February, and is described by Teen Vogue as "an avid Lakers fan and video game enthusiast." Model and/or Lakers fan and/or video-game enthusiast is as good a slash-career as any. And like any respectable cool teen, he has famous cool-teen friends, like Jaden Smith and Lucky Blue.
Gigi and Bella piqued his initial interest in fashion and have been imparting model wisdom upon their younger brother. "They tell me to be myself, have fun, and focus on eye expressions," says Anwar.
And mother Yolanda Foster has also had her own influence, with Anwar explaining, "Modeling was never a thought in my mind growing up, but my mom felt it was important for me to be open to business opportunities and expand my horizons. I'm excited to go for it!"
Always nice to see young people going into the family business.