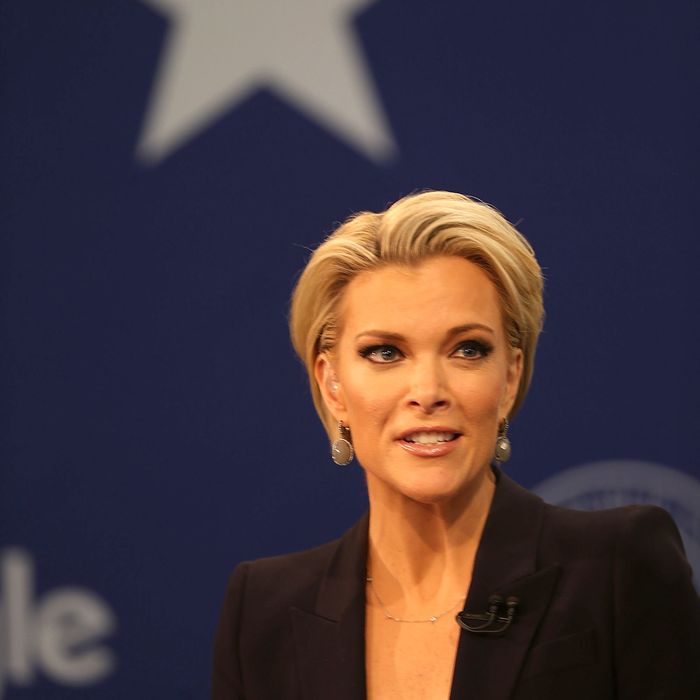 Megyn Kelly, who's fed up with your opinions.
Photo: Joe Raedle/2016 Getty Images
Watching Megyn Kelly's prime-time interview with Donald Trump on Tuesday was a little like waiting for that really epic after-school fight after months of building tension. But, for some people, there wasn't quite enough gory action, reports Politico.
And Kelly was quick to point out Poynter's James Warren, Erik Wemple of the Washington Post (who called the interview "bankrupt"), and the New Yorker's Amy Davidson for insisting that she was too soft on her perceived nemesis:
"Today, Wemple upset that I did not 'get personal' about what Trump's behavior has done to my life. As if an interview about Trump should be about me."
What Kelly did do was remind Trump that, yes, he did call her a "bimbo." In fact, he did this "many times." She called him out, and to her, that's enough:
"As I said, right from the beginning of this thing, I was never going to love him. And I was never going to hate him. And those who assumed either one assumed too much."
So, even if that interview was just a bunch of softballs, Megyn Kelly is not really here for the critiques. She's got a book to promote.