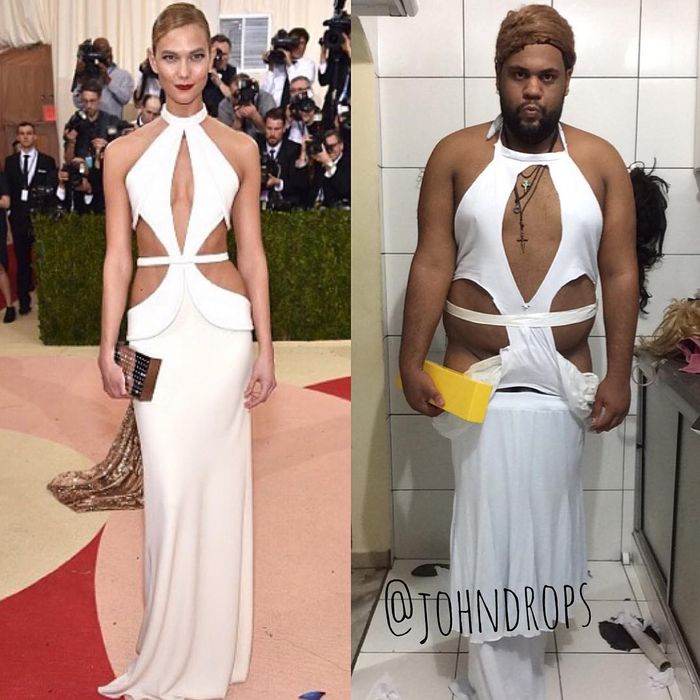 Photo: johndrops/Instagram
João Paulo, a YouTube and social-media personality from Brazil, regularly posts photos in which he re-creates high-fashion looks using everyday household objects like toilet paper and bed sheets. They're hilariously makeshift, but also pretty impressive considering the materials he's working with.
On Monday night, Paulo posted several of his DIY approximations of Met Ball dresses. The theme was "Manus X Machina: Fashion in an Age of Technology," which resulted in a ton of robot-adjacent outfits — and a lot of tinfoil usage by Paulo (though garbage bags and toilet paper were also in high demand). Take a look at his Met Gala looks, below:
Nicki Minaj
Kate Hudson
Karlie Kloss
Taylor Swift
You know what they say: One man's trash is another man's custom yet questionable Louis Vuitton dress.