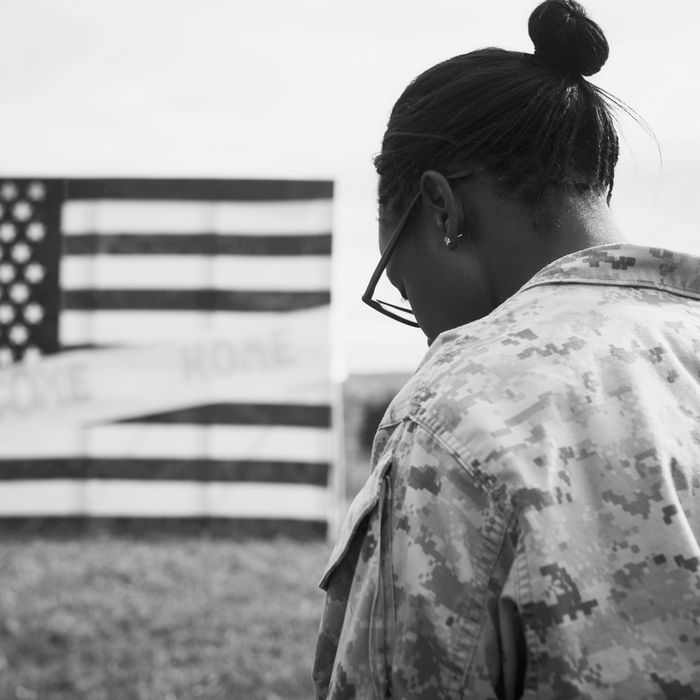 Photo: LWA/Dann Tardif/Blend Images/Getty Images
Following last month's AP investigation that found the Pentagon misled Congress while presenting trial cases of sexual assault, a new report from Human Rights Watch estimates that the military has terminated and stigmatized thousands of survivors of military sexual assault after they filed official complaints about their abuse.
Published Thursday, the report compiles the stories of 163 survivors of sexual assault who were given "bad discharges" and forced to leave after reporting assaults from 1966 to 2015, ranging from harassment to rape. Researchers found less than 10 percent of survivors were able to reverse their bad discharges. Veterans with bad discharges remaining on their records can face no or reduced benefits and slim job prospects.
While the military has improved its management of sexual-assault cases over the past several years, "virtually nothing has been done to address the ongoing harm done to thousands of veterans who reported sexual assault before reforms took place and lost their military careers as a result of improper administrative discharges," the report says. "Our interviews suggest that all too often superior officers choose to expeditiously discharge sexual-assault victims rather than support their recovery and help them keep their position."
Human Rights Watch suggests an overhaul of the military's review process concerning discharges, urging officials to give survivors the chance to tell their stories in court. All cases should be recorded, summarized, and made available to petitioners, who can help with appeals.
In another report released on Tuesday, the Pentagon's inspector general found that two of every three personnel files requested for its study were incomplete. One of every five files couldn't be found. The report was prompted by Congress last year in a defense bill, which noted concerns "about early discharges of service members who have made a report of sexual assault."
Think it's time for a change?