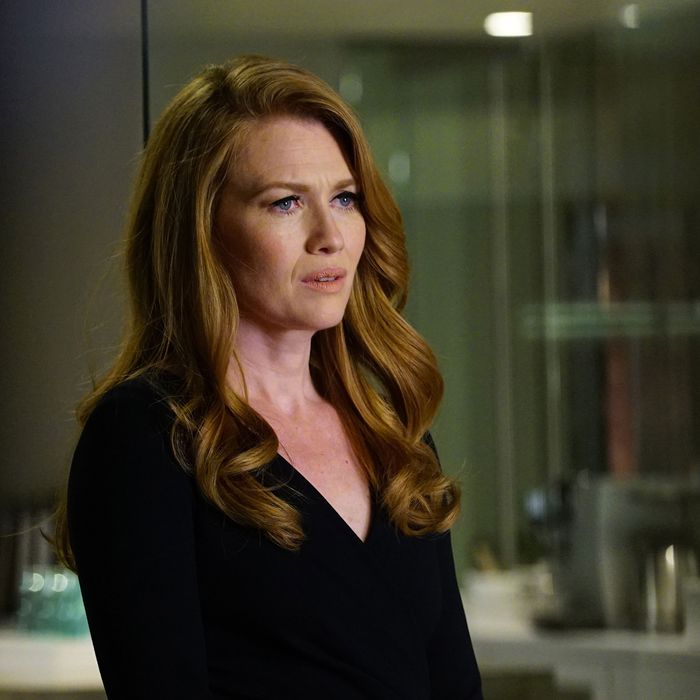 Just look at 'em!
Photo: Richard Cartwright/ABC
On The Catch, Alice Vaughan (played by Mireille Enos) lives a glamorous and seemingly perfect life thwarting art thieves and other bad men until she is deceived by her fiancé, Christopher (Peter Krause). In the pilot, he robs her of $1.4 million, compromises her firm's security, and abandons her.

When she shows up to confront him, she looks like this: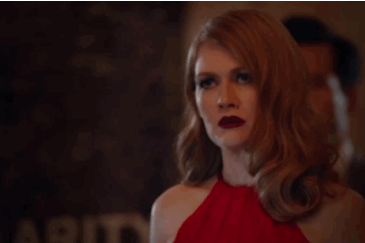 I mean, damn! Show him what he's missing, girl. It's no wonder that by the end of the episode she's tricked him right back, and we get to see them play a sexy game of cat and mouse for the rest of the season.

Everything about this show is a feast for the eyes. These women somehow have a clothing budget of infinity dollars, Alice lives in the kind of rich L.A. home you see in Town & Country, and every glance from her is punctuated by those amazing long lashes. I mean: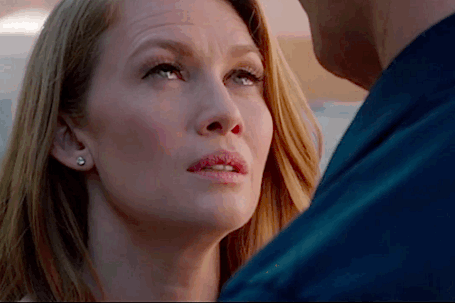 The Catch's makeup-department head, Sergio Lopez-Rivera, told us in an email that her look is inspired by Ursula Andress and Brigitte Bardot and that the lashes convey that, "as a stylish woman, [Alice] has a special sensibility for the aesthetic of the 1960s." It took him and Enos a while to find the perfect look, since her makeup is so "nude" and clean otherwise, but they finally settled on a strip lash, Ardell's Demi Wispies. Lopez-Rivera trims them with small scissors to fit her face.
Enos's lashes are the embodiment of what the show does best: revel in the glamour of a wealthy woman whose conflicting emotions and moral dilemmas are often in contrast with how put-together she looks. How can she still love the man who betrayed her? Can she trust him if he says he loves her? Can she compromise her integrity to be with him? Can he be as bad as everyone thinks he is? These are the kinds of things that lead her to therapy, looking like this: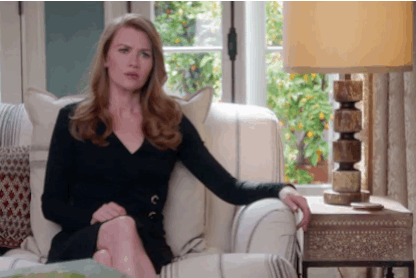 Yeah, that's how we look during therapy, too. Enos is a subtle actress, and yet she works the lashes to full dramatic effect. She's entirely in her element. As Vulture's Matt Zoller Seitz says, "Everybody in the cast looks and acts as if they're the lead in a Hollywood film and that they're so certain of this that they don't need to prove it."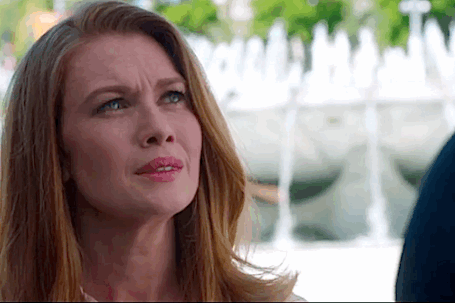 Look, the lashes aren't for everyone. Vulture's commenters have likened them to "caterpillars," and Vogue.com called them "outlandishly heavy." But sometimes you just gotta go big or go home. Lopez-Rivera calls the show's style "unapologetic," the perfect word to describe these playful, seductive, maybe a little extreme, but entirely stunning lids.

My friend Emily recently started committing to fake eyelashes (extensions, for her) full-time after she got them for her wedding, but she has styled them down significantly from her bridal look. "Mostly I was aware that other people would think they looked too big," she told me, not wanting to be defined as the eyelash girl in everyday life. Maybe that's true to a certain extent — we can't all be movie stars.
And yet The Catch makes it seem okay, perfect, sophisticated. This is Alice in the morning, having just slept with the man who betrayed her (and having helped him steal a very expensive bracelet):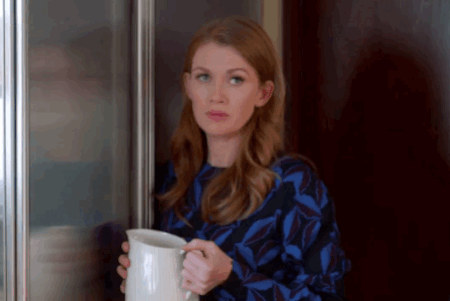 Maybe it's pure escapist TV, but doesn't it make you want to try something big? Doesn't it make you want to take a style chance and just flaunt it to everyone you see, even if it's just some guy at a coffee shop?

Alice Vaughan's style is heightened for the show, but boy, oh boy, is it aspirational. Maybe we could all use a little bit of '60s glamour in our daily routine. Life should be full of a bit of drama. So watch the finale of The Catch tonight on ABC. Then book an eyelash appointment tomorrow.