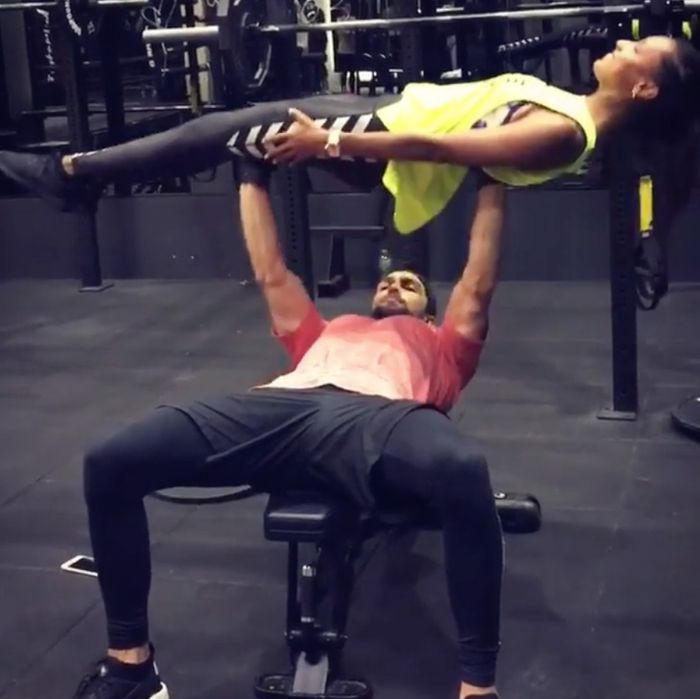 Jasmine Tookes hoisted by Tobias Sorensen.
Photo: Courtesy of Instagram/jastookes
Last summer, we were tormented by couples hoisting each other into elaborate yoga poses. Now, thanks to two models, I fear that the performance and documentation of the Couples Workout for Social Media will make its way into our nation's gyms.
Yesterday, Victoria's Secret Angel Jasmine Tookes posted an Instagram video in which her boyfriend, Tobias Sorensen, also a model, used her as a barbell. The pair were at elite Tribeca gym the DogPound when Sorensen knocked out a few bench press reps while Tookes had to use her core strength tried to remain extremely still. Lengthened, if you will.
Her caption included the hashtag #CouplesWorkout and the flexing-arm emoji for good measure. They do appear to be enjoying themselves, at least. The comments section is littered with the word goals, as well as women tagging their boyfriends asking to try it, or wondering aloud if they could pull it off.
If the gym selfie is to spawn a new couples sub-genre, please, just keep it quick, folks.