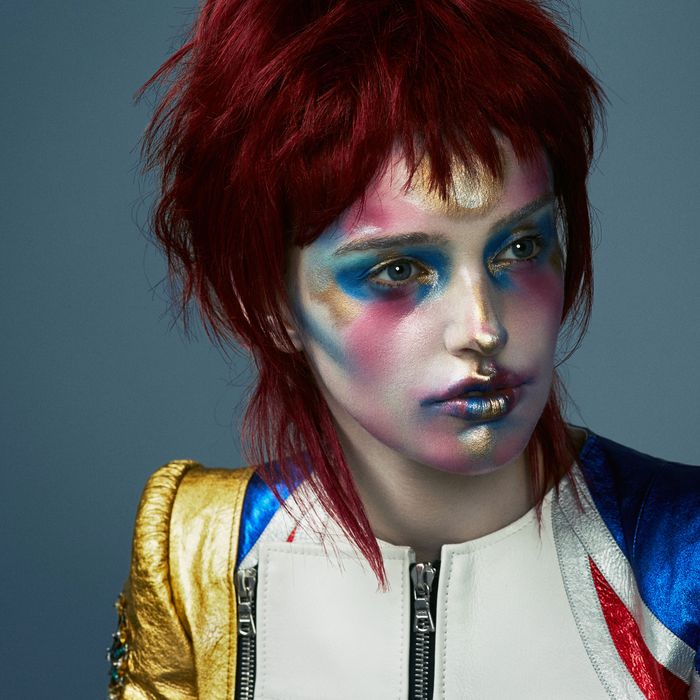 One wild beauty-inspired Bowie look.
Photo: Christine Hahn
For this beauty portfolio, the Cut worked with photographer Christine Hahn and makeup artist Erin Parsons to create looks inspired by the way David Bowie used makeup and beauty to express his style. (Fun fact: He used to apply his own makeup using a special theatrical palette he bought in Japan.) From there we went wild, channeling Yeezy lyrics, Gwen Stefani lashes, Iggy Pop's dirty-glam, and Santigold's pop colors. We played with vivid eye shadow, shiny textures, and even unusual lip shapes. Use all or part of these creations to inspire your own look the next time you head out to a festival.
Photographer: Christine Hahn; beauty styling by Kathleen Hou; styling by Diana Tsui; models: Galaxia at Wilhemina and Agata Rudko at IMG; makeup by Erin Parsons; hair by Song Hee; producer: Briana Jacobson.