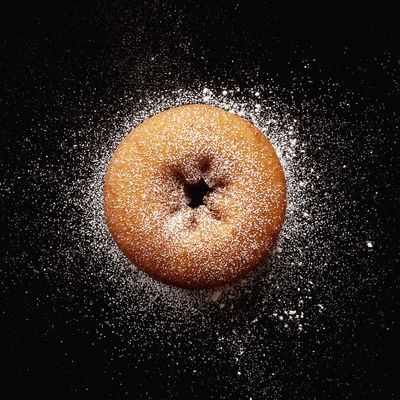 Photo: Michael Maes/Getty Images
You're familiar with sugar, the delightful-tasting substance that possibly wreaks havoc on your body and your face? It seems the new nutrition-facts labels will demonize it, instead of fat.
The U.S. Food and Drug Administration's proposed redesign of the nutrition-facts label — which it's been hemming and hawing over with experts and food-industry groups since February 2014 — is now under final review by the White House Office of Management and Budget. It's unclear when there will be a ruling and, if approved, when the new labels would roll out, but barring major legal challenges, it seems that the FDA is going even more ham on added sugar than we thought.
In case you're not up on the latest nutritional theories, unsaturated fat is now considered healthy but added sugar is toxic. While added and natural sugars are the same chemically, processed foods with added sugars tend to have less nutritional value than whole foods with naturally occurring sugar. And there's really no way to tell how much of the total sugar amount is natural and how much is added.
The latest dietary guidelines suggest people limit added sugar to 10 percent of their daily calories. The initial requirement for the new labels was that food manufacturers had to list the amount of added sugar per serving, if any; but in July the FDA decided that they would also need to include a percent daily value for the added stuff. (This isn't required for total sugar, since the number includes the naturally occurring kind.) As you might imagine, sugar-industry groups are none too pleased.
Other proposed label changes include a larger font for calories and servings per container (which will become more realistic — RIP, half-cup suggested servings of ice cream) plus nixing the "calories from fat" part of the calories line. And daily value percentages will be plopped on the left now, presumably so you'll actually look at them. Or you can continue to blissfully ignore the label — whichever!