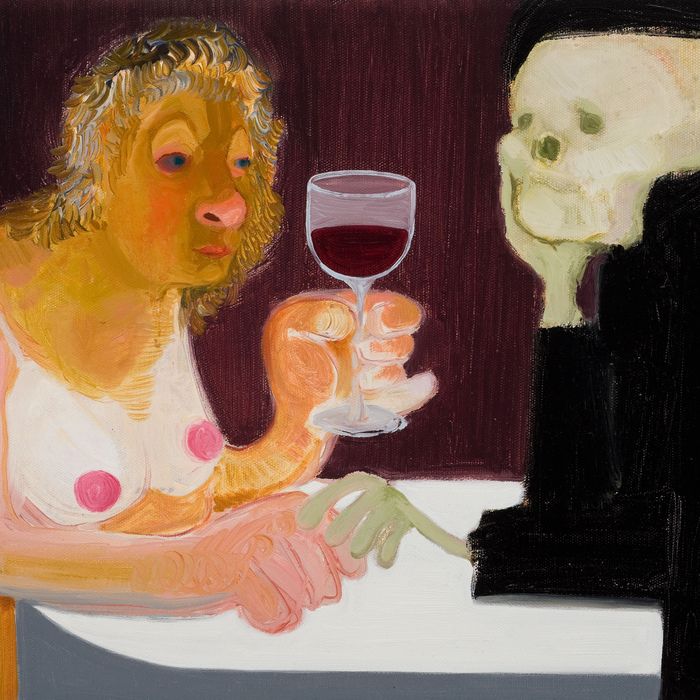 Death and the Maiden by Nicole Eisenman.
Photo: Nicole Eisenman
A topless woman dining with the Grim Reaper, a town square full of mummies — no subject is too sensational for artist Nicole Eisenman's provocative paintings. The French artist, known for complex narrative scenes and symbolic portraits, shakes up traditional ideas about relationships through wordplay, absurdity, and intimacy.
"I was painting against my education — against a man-made art world, the one I had learned about with all its masters," Eisenman said of her work in the literary component of the exhibit. "I wanted to turn it upside-down. I was becoming aware that there was no space for me. I understood it instinctually, in a kind of proto-feminist way. I was just pissed off because I didn't see a place for myself in the world."
Her first New York museum survey exhibition, "Nicole Eisenman: Al-ugh-ories," opened this month and runs through June 26 at the New Museum. Click ahead to see the middle-aged lovers, re-imagined Hamlets with bangs, and too-close-for-comfort selfies.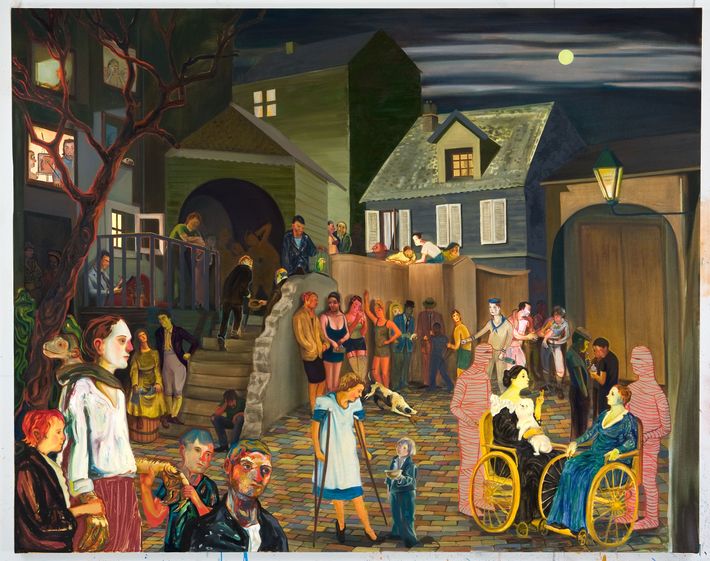 Beasley Street.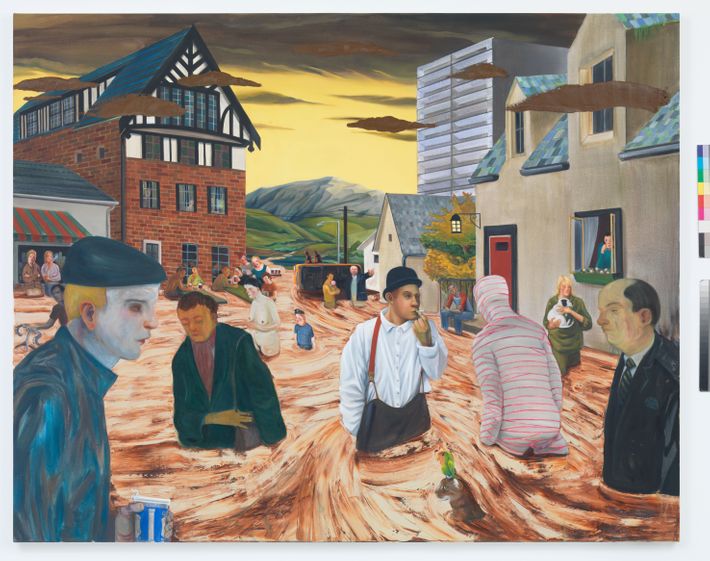 Coping.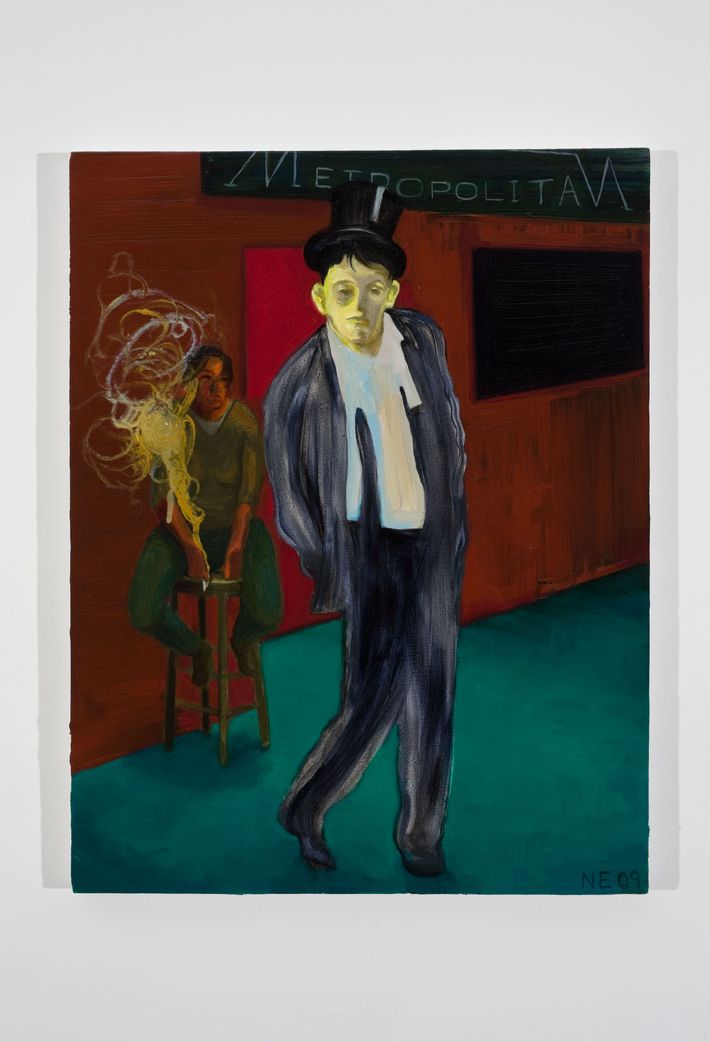 The Fag End II.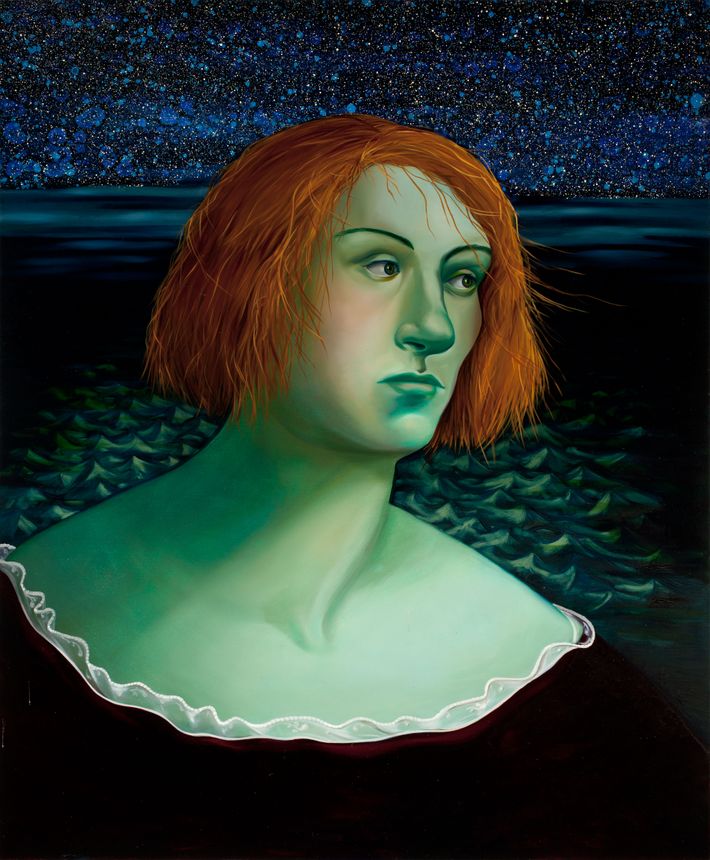 Big Green Head.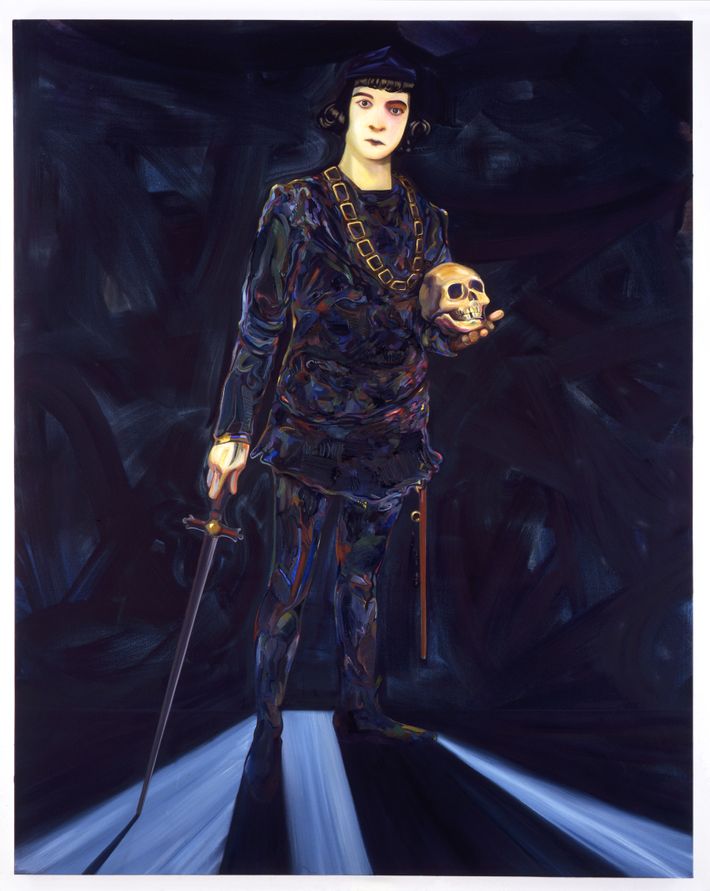 Hamlet.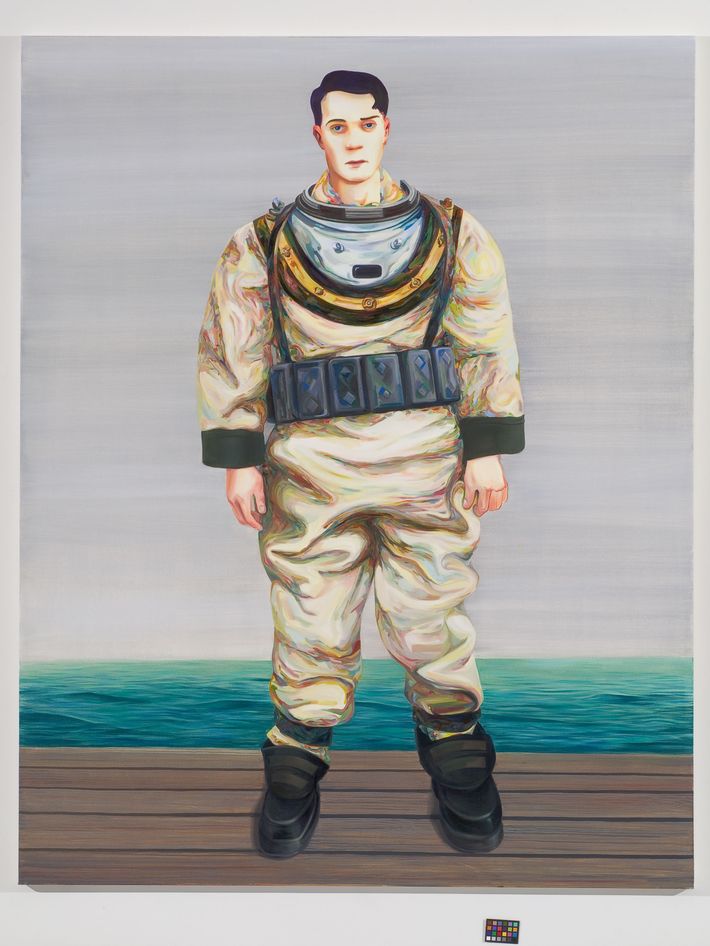 Deep Sea Diver.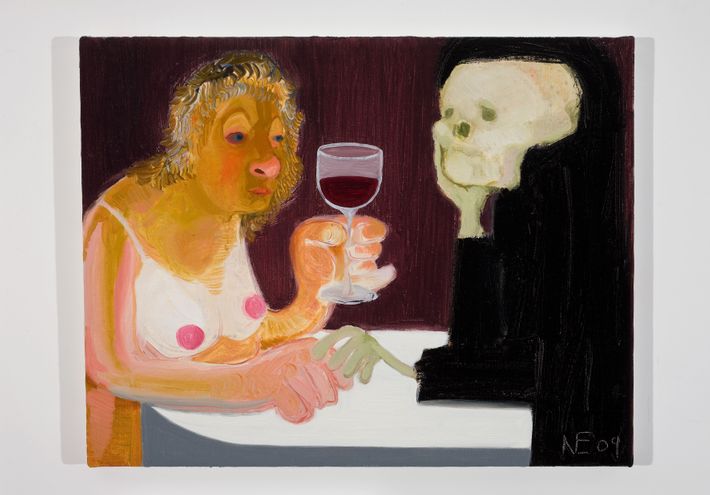 Death and Maiden.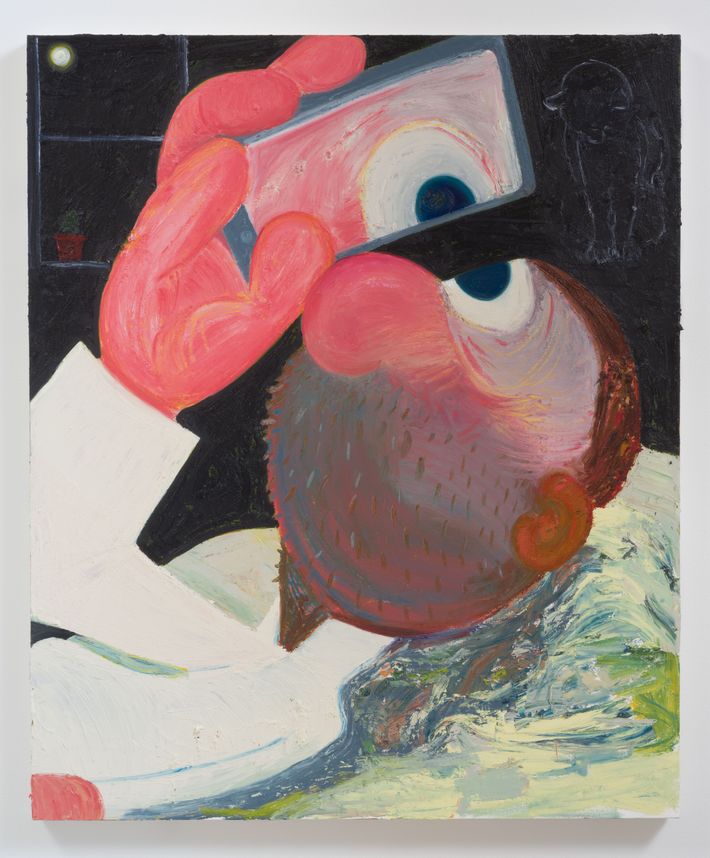 Selfie.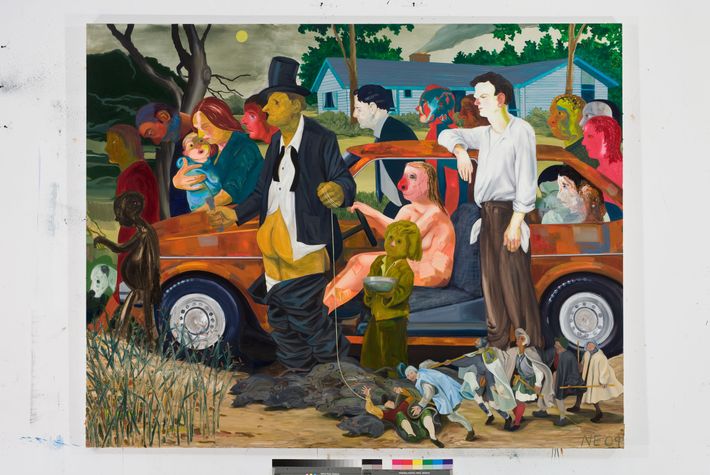 The Triumph of Poverty.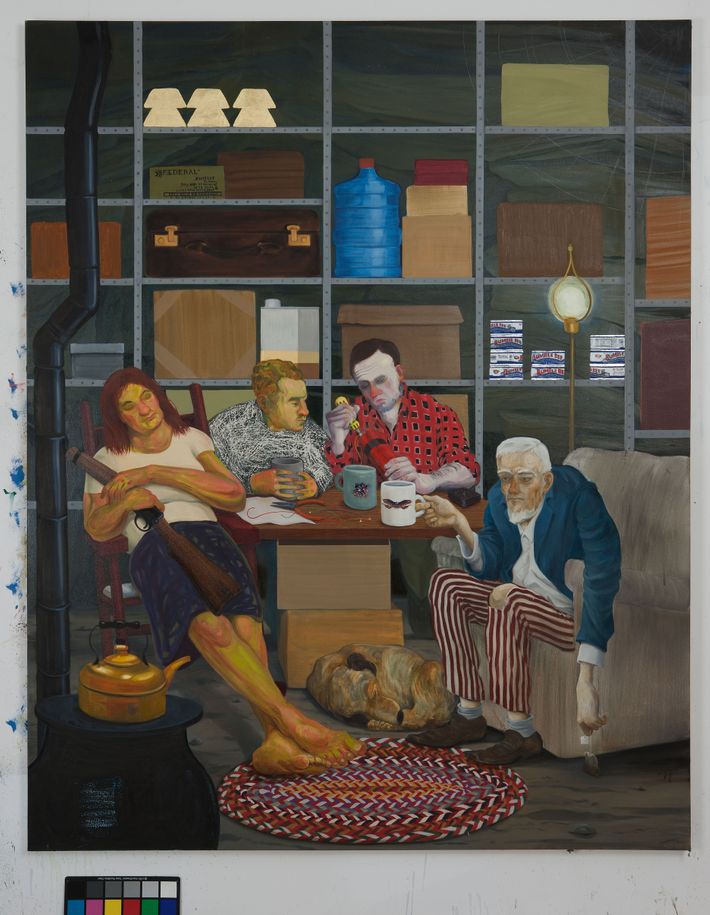 Tea Party.