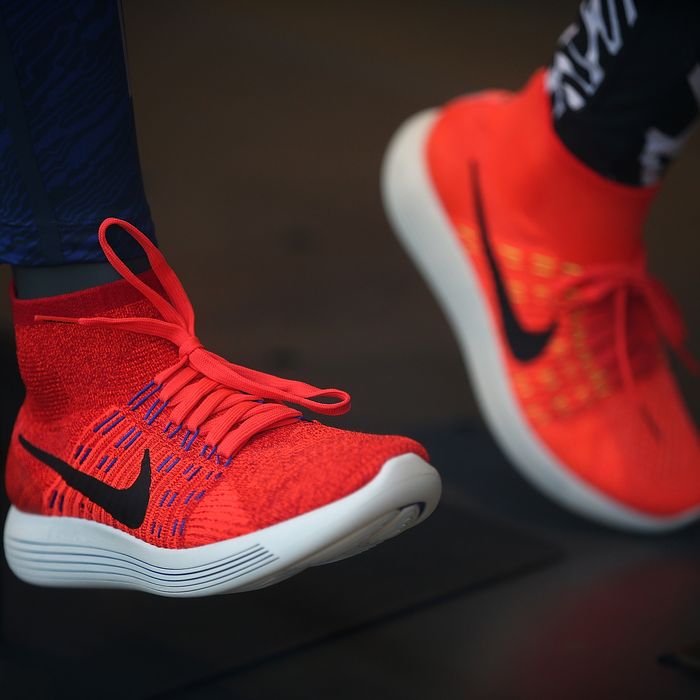 Big-time change for a big-time company. Photo: Justin Sullivan/Getty Images
Full-time employees (those who work 30 hours or more) at Nike Inc. are now eligible for paid leave, reports Reuters. And though this is something that's kind of been needing to happen for a while, it's a noteworthy step.
Nike is granting eight weeks of leave to fathers, adoptive parents, and employees who need to care for sick family members. But that's not it: Birth mothers will receive a minimum of 14 weeks off and can have more with medical recommendation. Before now, birth mothers only received six weeks of maternity leave, and everybody else got zilch.
Now, Nike's gone and made things a little more reasonable around Beaverton, Oregon. Hmm, "just do it" is proving to be quite the effective slogan.