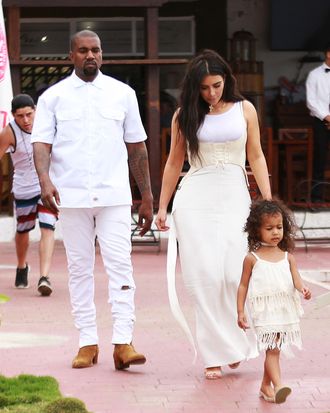 North West in Havana.
Photo: Brian Prahl / Splash News
While Kanye West and the Kardashians are having a horrible time in Cuba, North West joined Taylor Swift's choker brigade. (For a refresher on this fashion epidemic, count up the chokers at Gigi Hadid's birthday party.)
This week the 2-year-old wore a white choker with a creamy fringed dress and glossy loafers — persistently trendy as always.