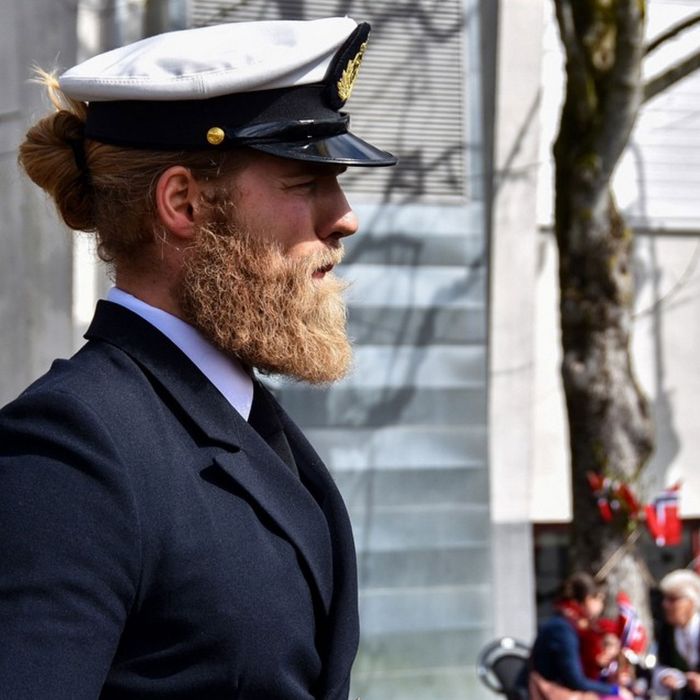 Lasse L. Matberg.
Photo: lasselom/Instagram
Dear Lasse L. Matberg's beard,
You pair well with uniforms, bare chests, and even this questionable scarf-legwarmer-pajama combination. You are, in short, the perfect beard.
Every one of your hairs exudes a Viking-hipster-lumberjack energy. (But in a good way.) And, oh, to be this Pomeranian pressed against your bristles.
Alas, my sweet beard, you reside far from me, in Norway — land of fjords, clean design, and excellent maternity-leave policies.
Until we may meet, I will gaze longingly upon your visage on my Instagram feed, double-tapping you to quench my thirst.