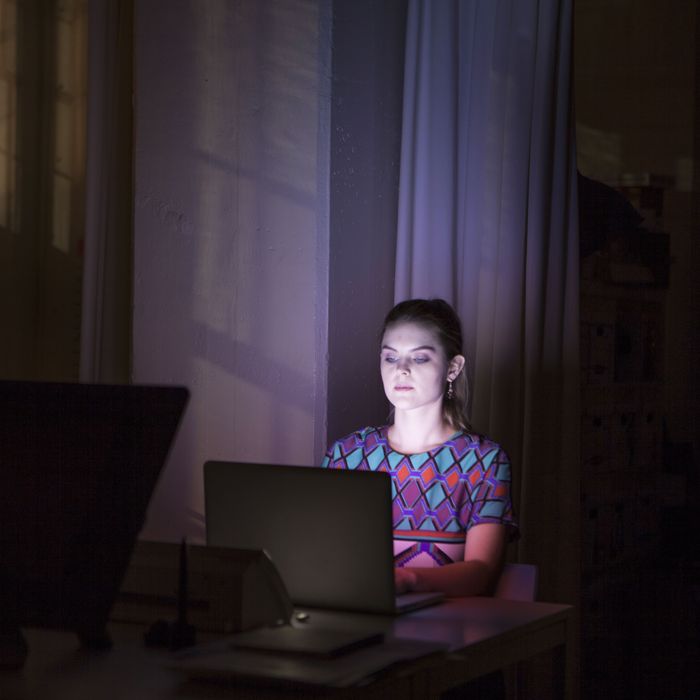 Stop doing work for free!
Photo: Heath Korvola/Getty Images
In mid-May, the Obama administration announced that it would double the salary that makes workers eligible for overtime pay from $23,700 to $47,476. This means that any worker who makes less than $47,000 will be eligible for time-and-a-half pay whenever they work more than 40 hours in a week. The decision, which is intended to give 4.2 million overworked Americans a chance at fairer pay in response to years of inflation, has already proved divisive among both conservatives and liberals.
The most surprising backlash against the rule has come from left-wing business leaders who say their companies are already struggling to make ends meet. U.S. PIRG, a coalition of nonprofits, opposes the rule because member groups "will be forced to hire fewer staff and limit the hours those staff can work." That may force employers to raise their staff's salaries slightly above the threshold so that they are no longer eligible for overtime, or cut back workers' hours.
The nonprofits claim the rules should be limited to companies where employees are not performing "mission-driven work" — a smarmy way of discounting a large percentage of the working population. But leaving nonprofit and creative-class jobs out of such a policy missed the point. In creative industries, where doors have historically been closed to people without college degrees and the financial resources to survive on $30,000 salary in cities where rent eats up more than 60 percent of that, this may finally open the doors to people from diverse backgrounds. In January, publishing house Lee and Low found that the industry is 79 percent white and 78 percent cis-woman. Giving overtime pay could allow someone with loans, no savings, and no backup to work in their dream field.
As a Monday New York Times article illustrated, many industries require junior employees to work 12 or more hours a day. That's one thing in high-paying sectors like finance and tech, but in many creative-world jobs that works out to salaries equaling less than minimum wage. If part of working to get ahead means late hours and early mornings, overtime pay is one way of opening up the talent pool to people who can't afford to work for free. It's one step in the direction of a more diverse workforce.
The challenge now lies with the companies themselves. Will large companies with small budgets find a way to pay their workers the overtime they deserve? Or will they cut back their hours, create more disgruntled employees, and settle for an overwhelmingly white workforce?