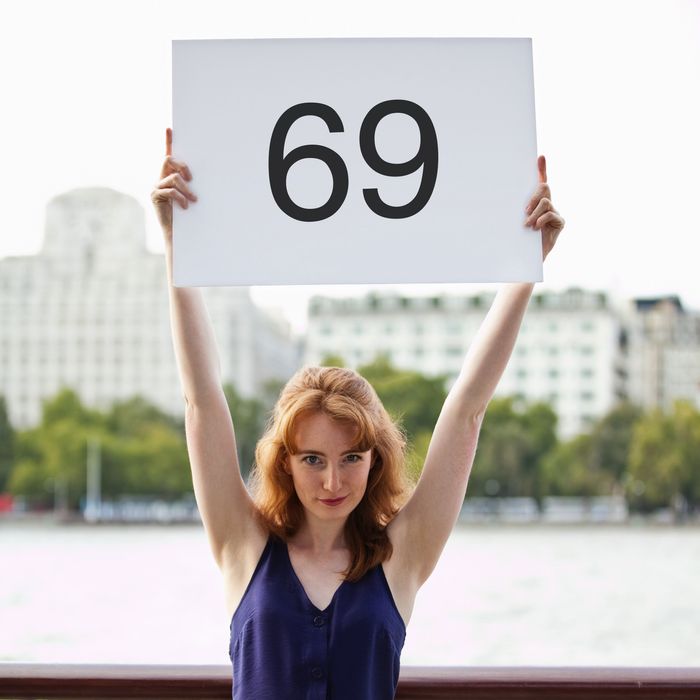 Photo: Image Source/Getty Images
People has started a "Share Your Size" campaign that encourages women to post pictures of themselves holding a sign with their dress size on it and caption them #ShareYourSize."
"While women like Ashley Graham, Gina Rodriquez, and Lena Dunham (to name a few) are making strides towards a greater acceptance for all body types, there's still a long way to go," the magazine says. "So PEOPLE is starting the #ShareYourSize campaign, in an effort to show that size is just a number – it doesn't define your worth."
How about: Nah. 
It's great that a major media brand is promoting body positivity, but isn't having people pose with their size literally "limiting them by a number"?
To be fair, the contest has other limits too. In addition to sharing your dress size, you should also look cute and charming:
"JUDGING: All entries will be judged by the editors, based on the following criteria: Overall Charm and Appeal of Photo (25%) Appropriateness to Contest Theme (25%) and Creativity (50%)."
At least you'll win something … maybe? The rules read: "Approximate Retail Value of the Prize is nearly impossible to estimate, but is likely close to zero." Wow, just like my size.