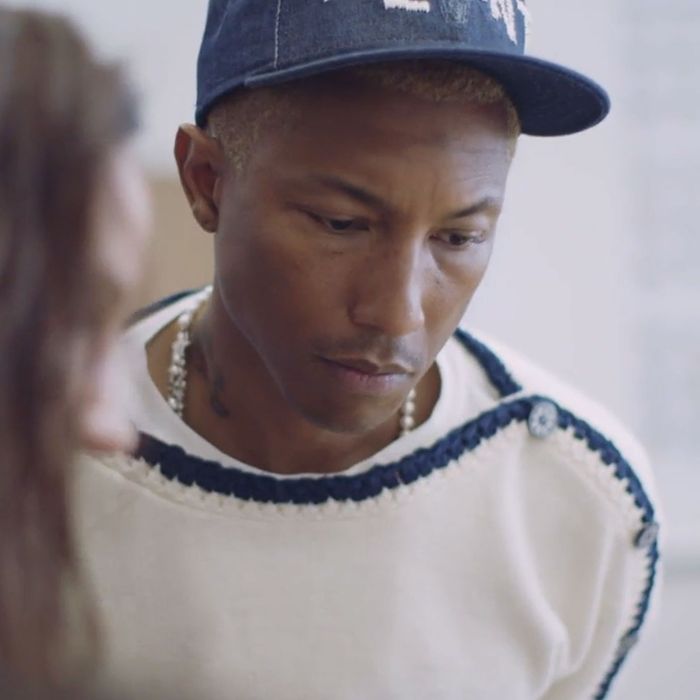 Perpetually youthful singer and record producer Pharrell Williams got an inside look at Chanel's pieces for the Métiers d'Art Paris in Rome 2015-2016 collection.

Pharrell, "a close friend of the House of Chanel and personal friend of Karl Lagerfeld," visited the craftsmen responsible for the Métiers d'Art collection, which you can watch in a truly delightful video, below:

Pieces from this collection will be available in boutiques starting in June. In the meantime, we want the sweater Pharrell's wearing.*
*A previous version of this post stated that Pharrell collaborated with Chanel on the designs. This post has been corrected to reflect that he just visited the ateliers.