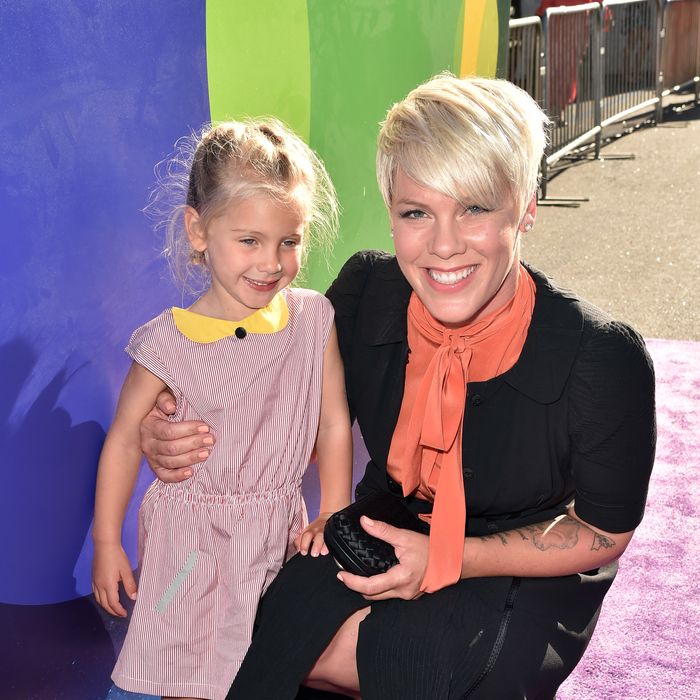 Pink and Willow. Photo: Kevin Winter/Getty Images
Pink's 4-year-old daughter, Willow, has quite the developed vocabulary (she can drop the f-bomb with the best of them) and is far ahead of the preschool curve in her love life as well.
Apparently, Willow's got a thing for Matt Damon, and it's a well-known fact on the internet. When Siri revealed loads of information on Willow's crush, the toddler was none too happy with her mom. Pink told Entertainment Weekly she's "in trouble" with her kiddo:
"She's already upset with me because there's a new game we play called Ask Siri — which, she just found out last week there's a Siri — and I said, 'Siri, Willow-Matt Damon' and all this stuff came up … [Willow]'s like, 'How do they know?' She got mad at me!"
Pink told the hosts of The Kyle and Jackie O Show last week that, more than anything, Willow wants Matt Damon to come to her birthday party. Perfectly reasonable gift, but broadcasting it? Oh, Mom, come on — first crushes are classified info!