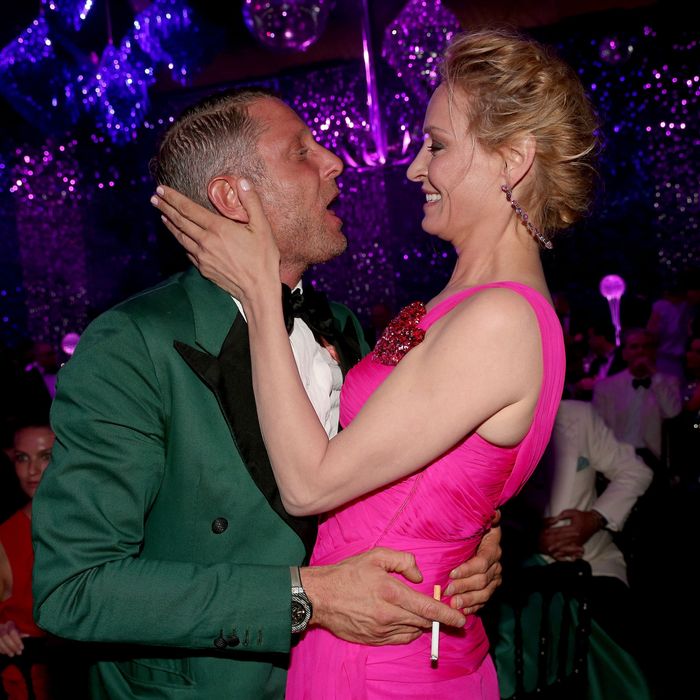 Photo: Gisela Schober/Getty Images
After bidding $196,000 for two tickets to the Victoria's Secret Fashion Show at Cannes's amfAR gala, Fiat heir Lapo Elkann decided that, in addition to his winnings, he would also like to stick his tongue down host Uma Thurman's throat.
Thurman's reps confirmed today that the interaction was just as nonconsensual and gross as it looked. "It is opportunism at its worst. She wasn't complicit in it," Thurman's rep said. "Somewhere in his head he must have thought it an appropriate way of behaving. It clearly wasn't. It looks like she was happy to have it happen, but it was not consensual."
Cool, can't wait to have this guy at the VS show!