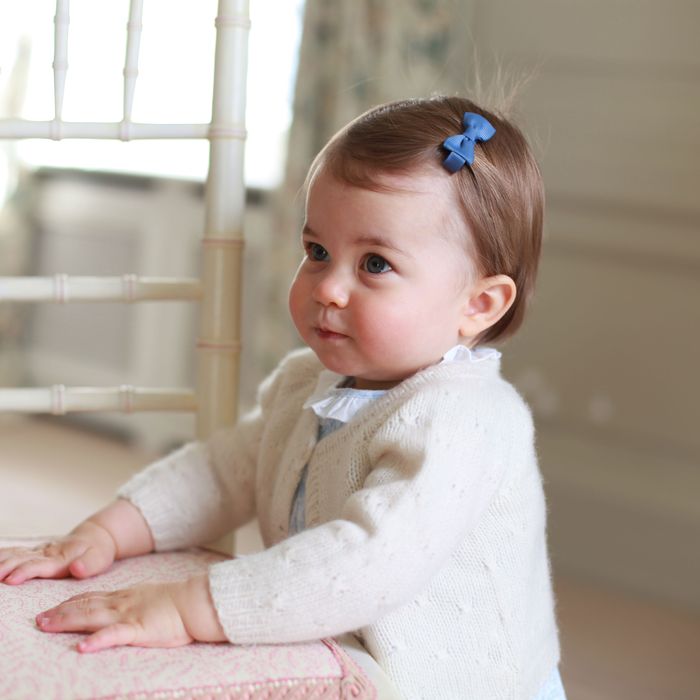 Photo: HRH The Duchess of Cambridge/Getty Images
Princess Charlotte got more gifts for her first birthday on Monday than you'll ever get in your life: an 18-karat white-gold rattle adorned with diamonds, rubies, and sapphires; a stuffed animal of the Obamas' dog, Bo, from the Obamas; and biodegradable diapers. Now, she also has a hamster named Marvin.
While opening a magical new London playground with schoolchildren on Wednesday (the medieval-themed Magic Garden at Hampton Court Palace), Kate Middleton told a schoolgirl about Marvin, the second pet to join the royal family, following their English cocker spaniel, Lupo.
Kate "said she had a hamster, and [Princess] Charlotte really likes it because the whiskers always tickle her face," 9-year-old Darcey told People.
The Duchess of Cambridge grew up with two guinea pigs, Salt and Pepper, whose names are not as great as Marvin's.