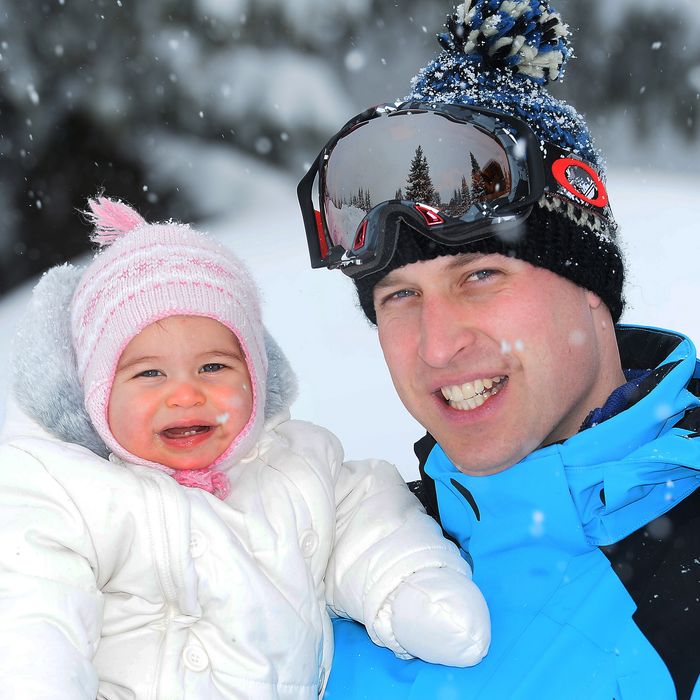 The snow baby with Prince William earlier this year. Photo: John Stillwell - WPA Pool/Getty Images
Princess Charlotte's brother might be a posh toddler who shows up for an audience with Obama in his bathrobe. But Princess Char's got some charm of her own. Kate Middleton just released new photos of the baby princess for her first birthday (May 2), and that kid knows how to keep the camera wanting more.
I thought I was over pink cardigans, but I think she's got me hooked again.
Ah, the over-the-shoulder pose.
Need a lift, please.
Pensive.
Once Charlotte's old enough to hold her own audience with world leaders, she'll likely just take over.