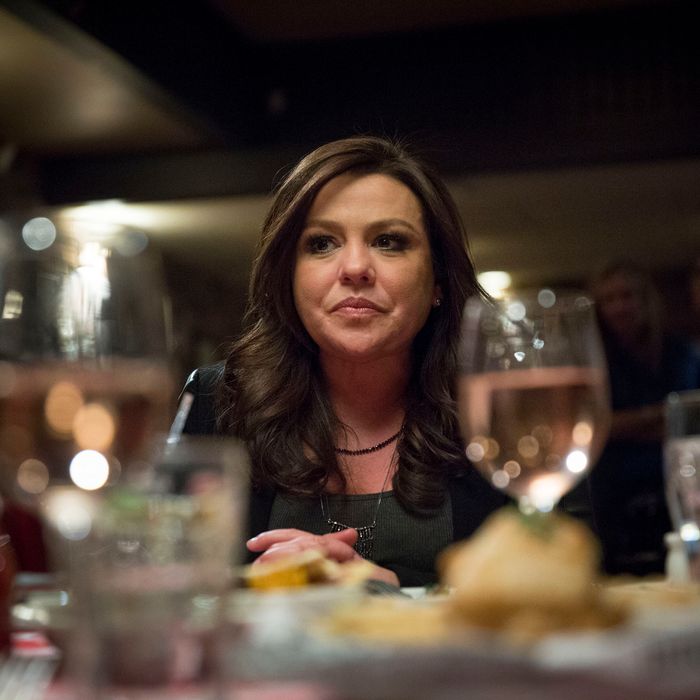 Fellow Rach(a)el in distress? Sends wine.
Photo: Bloomberg/2013 Bloomberg
Our favorite Rach(a)els, Roy and Ray, experienced the power of the Beyhive upon the release of Lemonade. But apparently they knew just what to do to suck out the poison from a full-on Beyhive attack.
Rachael Ray told Us Weekly that after the "Becky with the good hair" drama went down, she sent Rachel Roy a very Rachael Ray gift, and Roy returned with an equally delightful (but maybe less fun) gesture. She told the magazine Roy sent her flowers, and in turn, she sent Roy "a big bottle of wine and a straw."
A whole damn bottle of wine and a straw, just ready to go. Now, that will combat any Beyhive sting. Looks like there's no reason to worry about these two; they've clearly made significant progress on the road to post-Becky recovery.