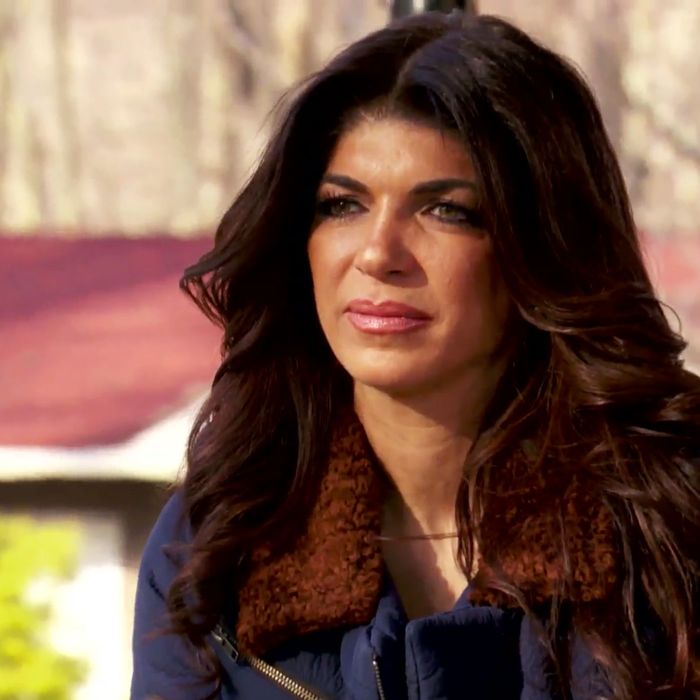 Teresa, risen from the ashes
Photo: Courtesy of Bravo
[Licks finger]
[Puts ear to ground]
Yes, it's just as I suspected: a new season of the Real Housewives of New Jersey is upon us.
Teresa Giudice has valiantly returned from her stint in federal prison, and the show must go on. And go on it will: Season seven, which premieres on July 10, promises nonstop fighting between Giudice, Melissa Gorga, Jacqueline Laurita, and new housewives Dolores Catania and Siggy Flicker.
And, finally, as Siggy asks in the most important moment of the trailer, "What's queef?" Here's hoping we all find out!