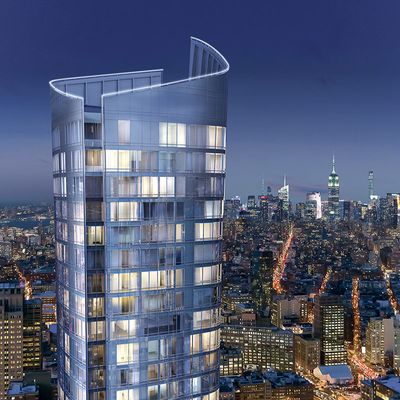 111 Murray will have lots of bouncy hair.
Photo: Redundant Pixel Studios
The New York City address with the best hair will be 111 Murray. A new 800-foot Tribeca condominium, it boasts among its amenities a 75-foot lap pool, a "jewelbox patisserie," a hammam, a "movement studio," and a resident-only Drybar. Good hair and not mixing with the rest of the Drybar riffraff is only a phone call away (and a starting price of $2.5 million for a one-bedroom-one-bath). The elite Drybar will be a small salon with only two seats, but it will have the same design elements as other locations (probably including those flat-screen TVs that seem to show an endless stream of Sex and the City episodes). Well, let them have blowouts.