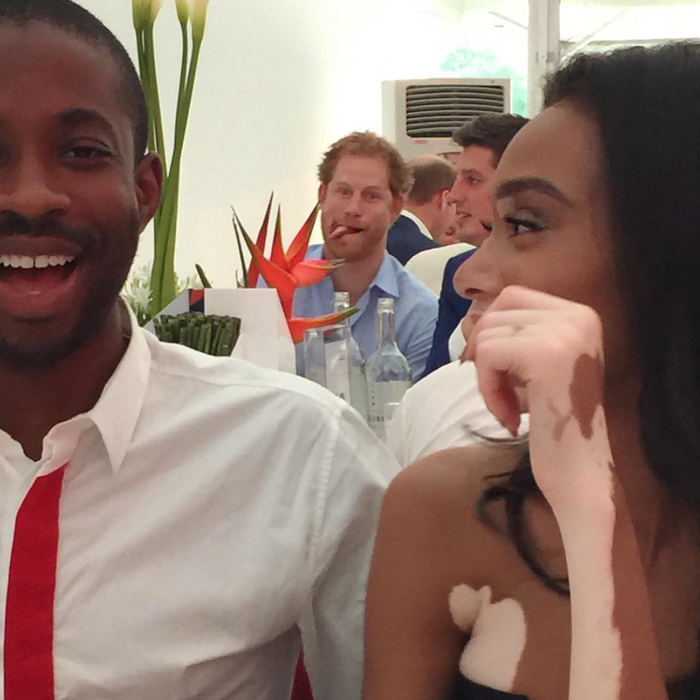 Tongue out. Instagram/Winnie Harlow
Prince Harry is a socially aware royal who takes a gap year to do things like help the people of Nepal rebuild their communities. But he has his fun twisting other men's nipples and the like. Prince William takes life and his job very seriously — after he and nerd Harry are done playing with their Star Wars toys. But together they are the prime examples for achieving opulence.
For Harry, this means lurking in a famous model's Instagram shot. William? Oh, he just chills and does yoga in his white jeans during a polo match.
Model Winnie Harlow posted a shot next to her grinning agent. In the background is a goofy Prince Harry — tongue out and all.
In the same weekend, at the Audi Polo Challenge, Prince William made some time to say "namaste" to the crowd. Somehow he manages to do this in his white jeans with no trace of grass stains.
Only the royals get away with this kind of business.