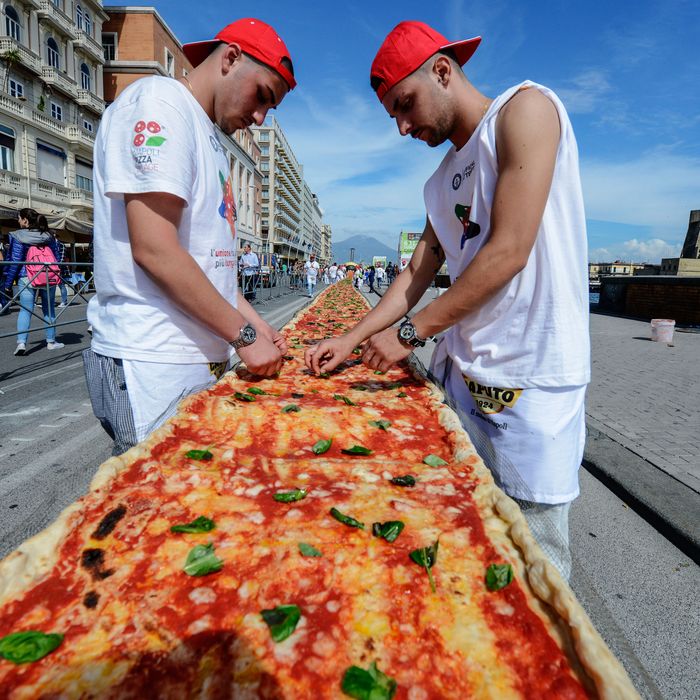 Hello, gorgeous record-breaking pizza.
Photo: MARIO LAPORTA/AFP/Getty Images
Today, 100 chefs in Naples spent 11 hours crafting a 1.15-mile-long pizza. Your invitation must have gotten lost in the poste.
The chefs used five portable wood-fire ovens that cooked all 6,079 feet of the pie after they laid down layers of sauce, fiordilatte cheese, olive oil, and basil. They set a Guinness World Record for longest pizza ever made, beating the previous mark of 5,234 feet (0.99 miles) achieved in Milan last June.
Just look at this beautiful creation.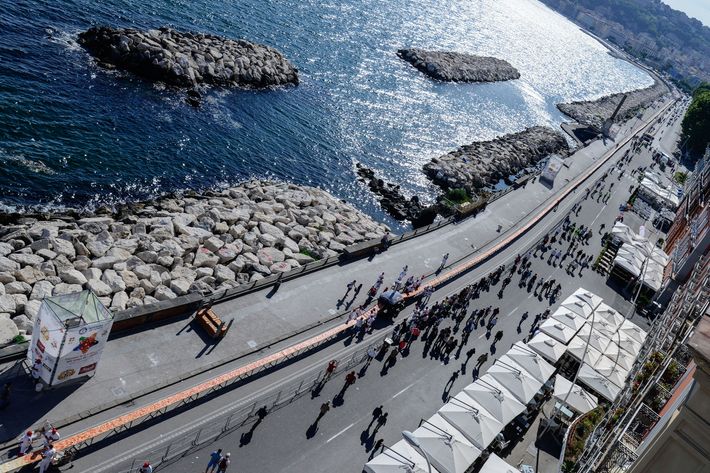 An official was on site to confirm the record before the pizza was sliced and passed out to spectators and donated to food banks. Call us next time, guys.