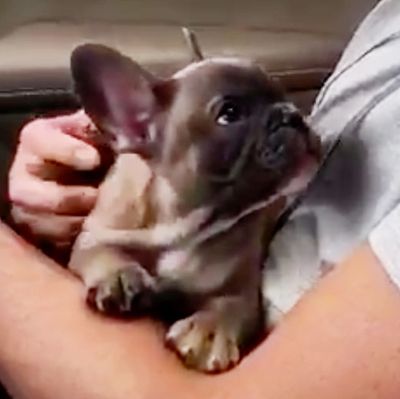 Jeah.
Photo: Courtesy of Twitter/RyanLochte
Remember Ryan Lochte? A mere four years ago, our nation was transfixed by the Olympic swimmer, who is a different man from Michael Phelps. (Were we ever so young?)
Lochte, who is very beautiful and has many deep thoughts, has since retreated from the spotlight. But today — today he reclaims his rightful place in the hearts (and loins) of women across America, thanks to a video of himself with his newly adopted French bulldog, Yeezy.
In an earlier tweet, Lochte photographed Yeezy next to a pair of Yeezys and explained that the dog "named himself."
And then he posted the same tweet again.
Jeah? Jeah!!!