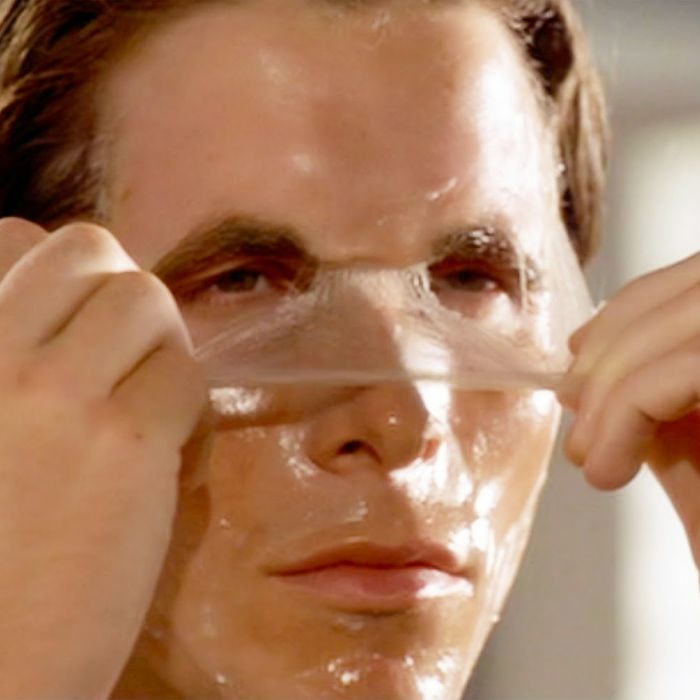 Scientists have developed a "second skin" treatment for wrinkles.
Scientists have developed the newest "cure" for wrinkles: A seemingly magic "second skin" product that functions like an invisibility cloak or Spanx for your signs of aging. Created by a team from Harvard Medical School and the Massachusetts Institute of Technology, the elastic film or invisible-skin polymer mimics the feel of young skin, and, when placed over the under-eye area, holds in moisture to make it look more elastic and younger. "Second skin" appears to be made of primarily silicone and oxygen and can last for more than day. It has not yet been FDA-approved.
The discovery was detailed in a paper in the journal Nature Materials, and the New York Times reports that the paper's authors all have an equity interest in Living Proof, the same hair company who tasked MIT scientists with creating a better dry shampoo and who previously created another "shapewear-like" under-eye product. Scientists surmise that "second skin" can also be used in a non-cosmetic way, as a drug-delivery system. But back to the potential cosmetic uses — maybe this is the cure to sugar face we have all been looking for! Maybe we never have to go to bed early ever again! (Well, unless sleep is your thing.)
Click on the video below for more details as to how "second skin" actually works, which shows some scientists peeling off "second skin" with Patrick Bateman–like gusto, and some very compelling before-afters.