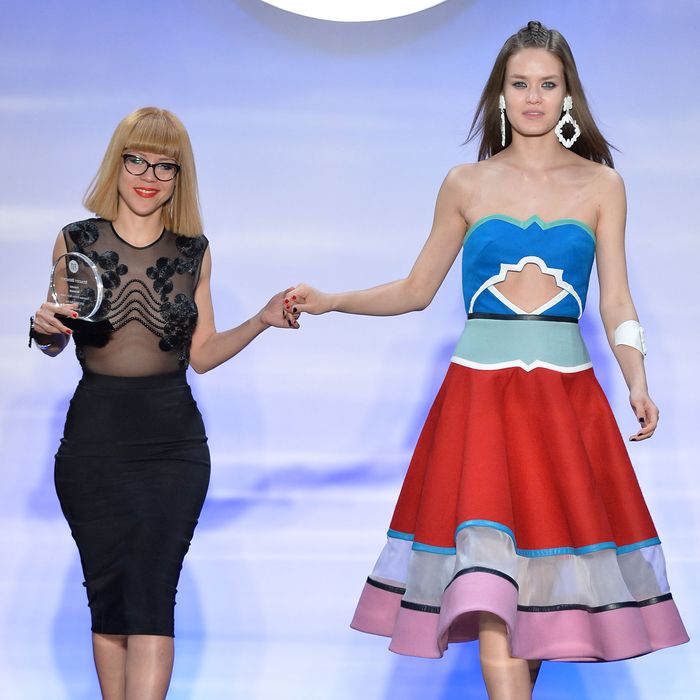 Namibia Viera Martinez and her award winning design.
Photo: Slaven Vlasic/Getty Images
"We're being almost forced to relentlessly face our dreams and I think we have to really thank the internet and I guess Mark Zuckerburg for that," Man Repeller's Leandra Medine said to a room of fashion heavyweights and hopefuls at the Fashion Institute of Technology's Future of Fashion runway show on May 5. The show, sponsored by Calvin Klein, who was also seated in the front row alongside Francisco Costa and Stacey Bendet, featured over 90 looks from the graduating fashion-design class.
The looks, which ranged from lingerie to kidswear, included sensational details like plastic pockets filled with lollipops, R2D2-inspired capes, and armor-esque lingerie.
After the show, Medine told the Cut that it made her feel good about the future. "The whole thing is really compelling to see. In a lot of ways it's really reinforcing for people in fashion who are sort of forecasting this dreary future for the industry — mostly because of technology, but also in the ways the retail system is broken," she said. "But it's so encouraging to see all of these young designers putting their foot forward and proving that this is worth being a part of."
Click through to see the award-winning looks from the show.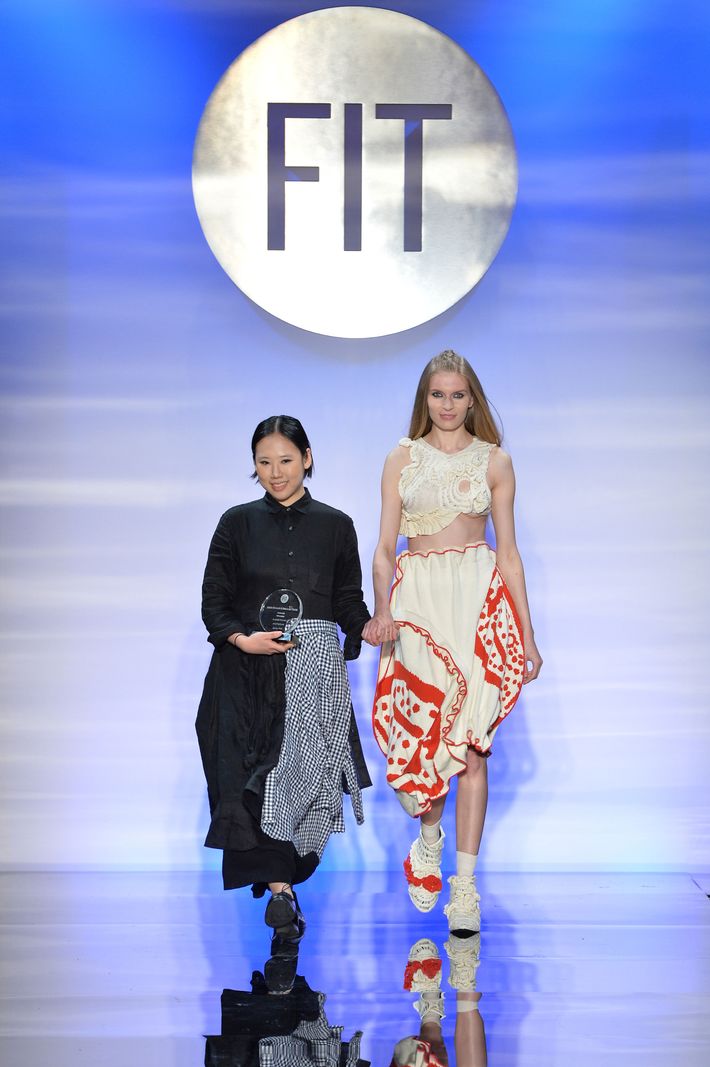 Alexis Chung, FOF Critic-Award Winner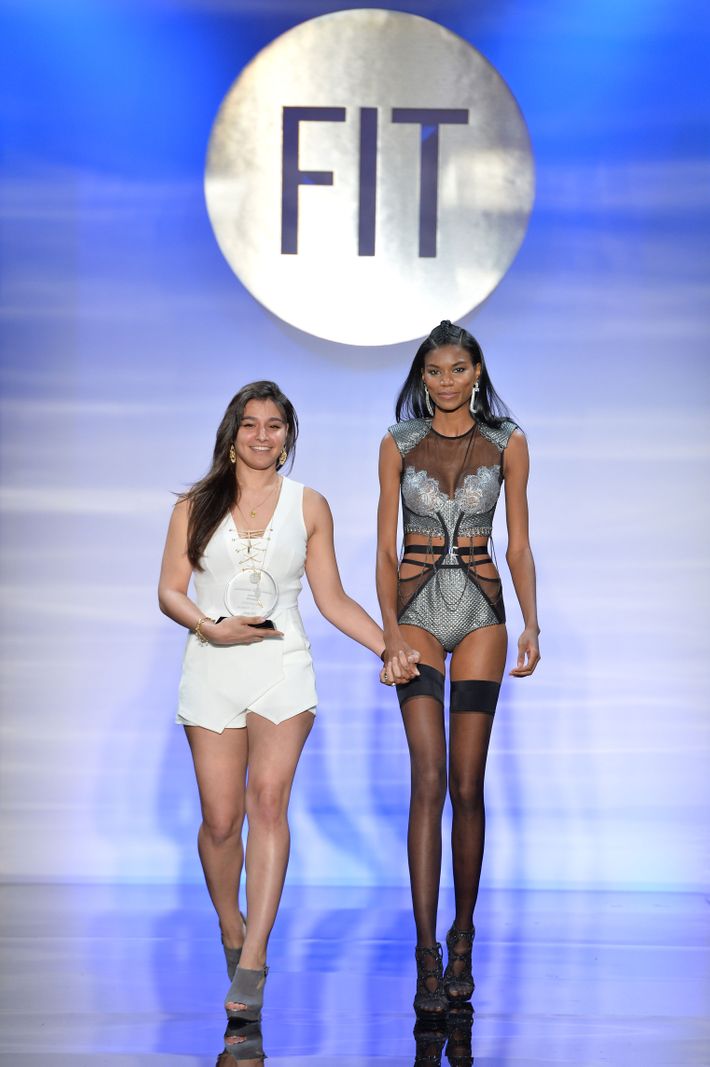 Stephanie Ali, FOF Critic-Award Winner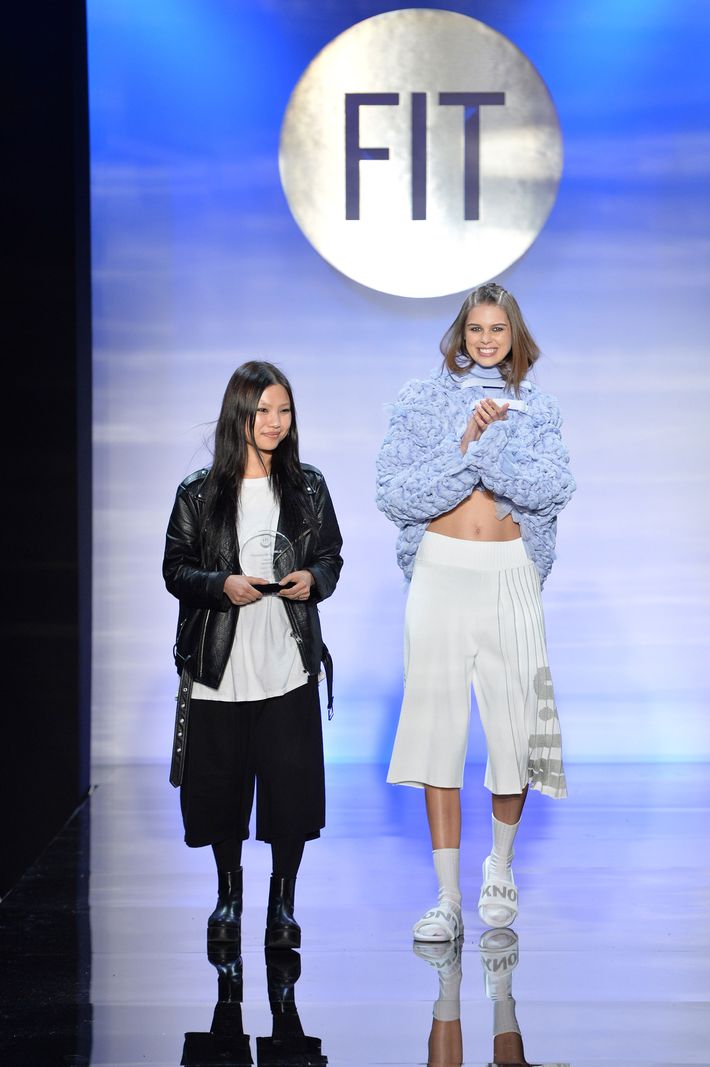 Samju Seo, FOF Critic-Award Winner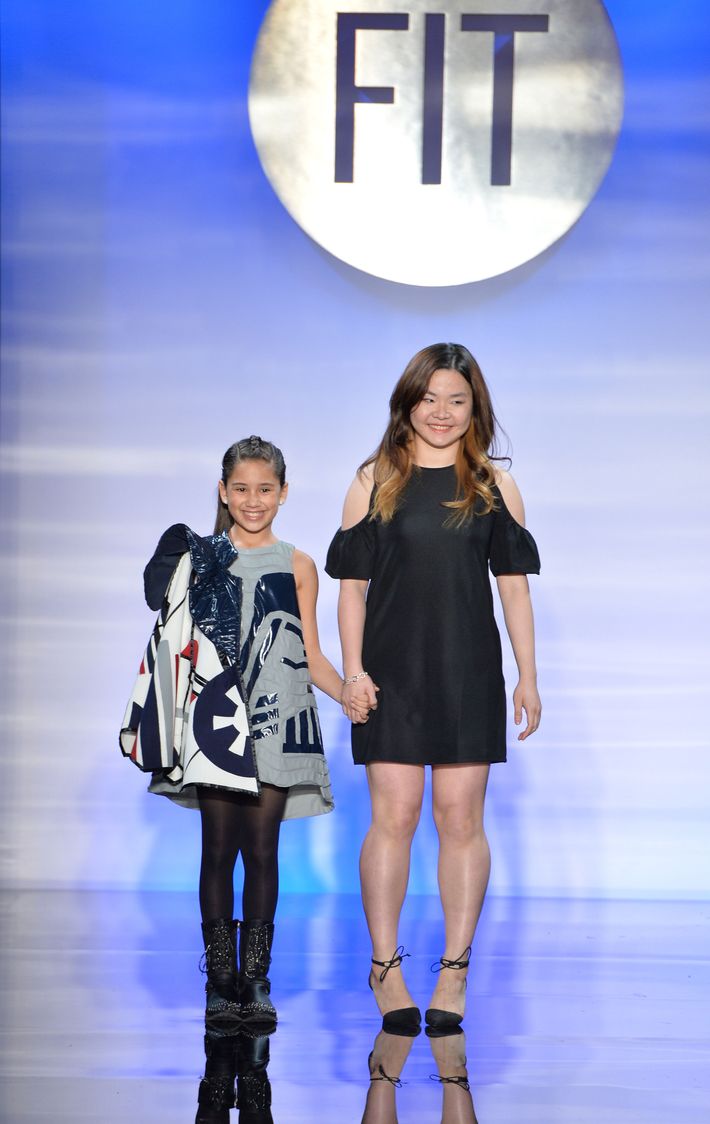 Kuanling Ko, FOF Critic-Award Winner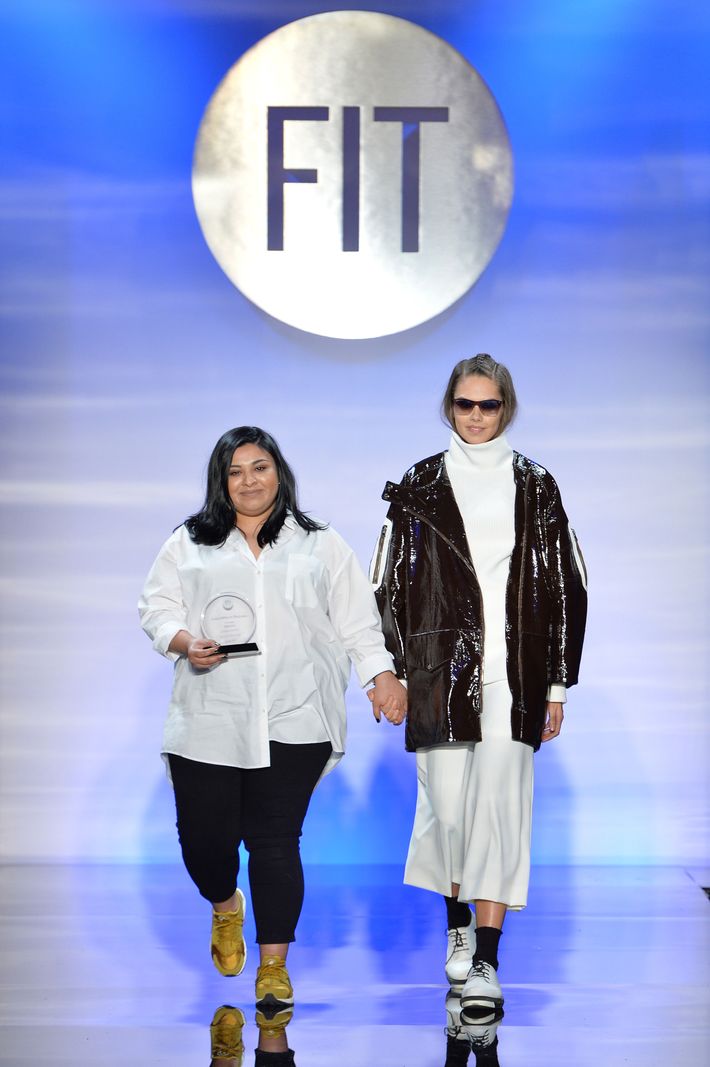 Cemille Simsek, FOF Critic-Award Winner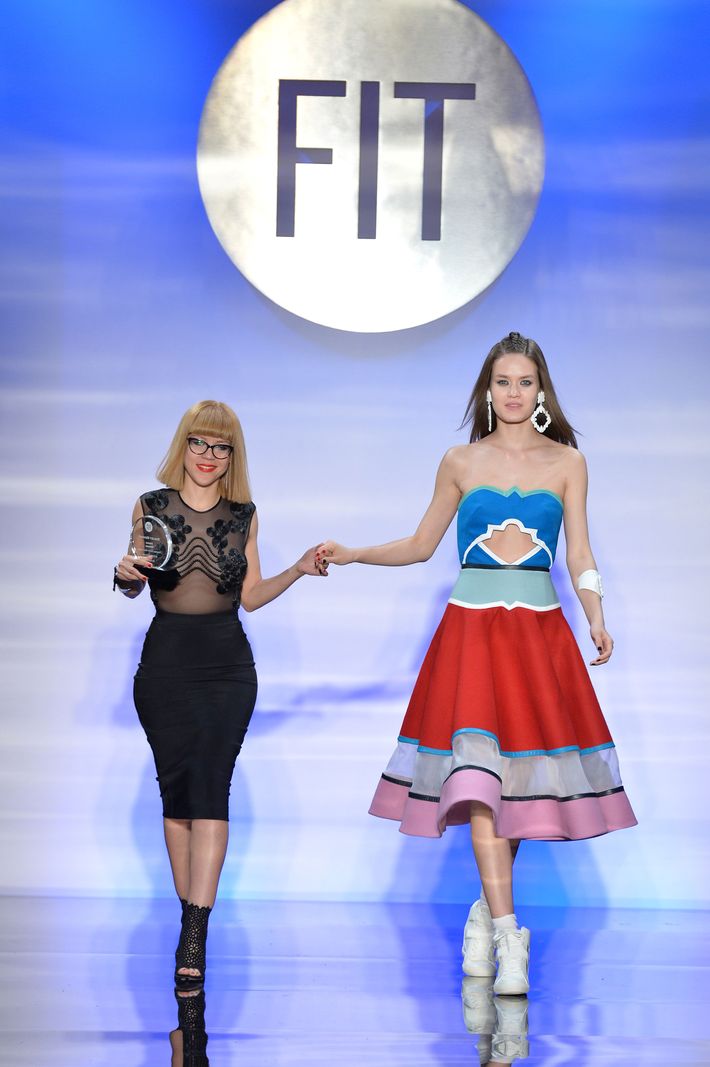 Namibia Viera Martinez, FOF Critic-Award Winner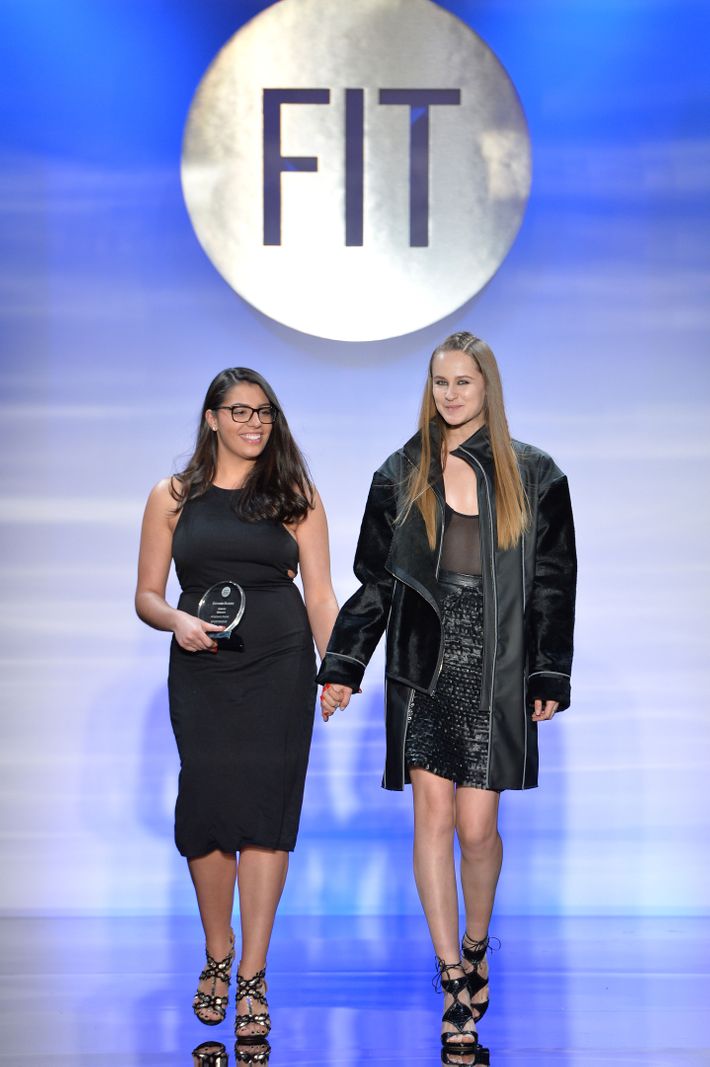 Rosemary Peone, FOF Critic-Award Winner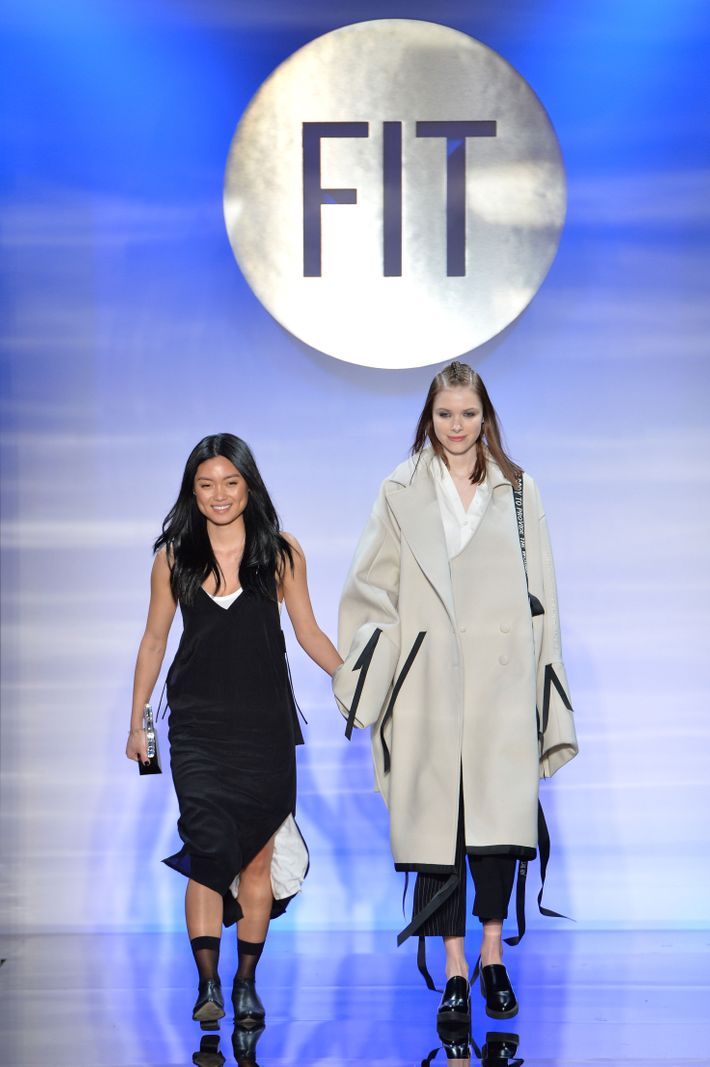 Emily Jung, FOF Critic-Award Winner