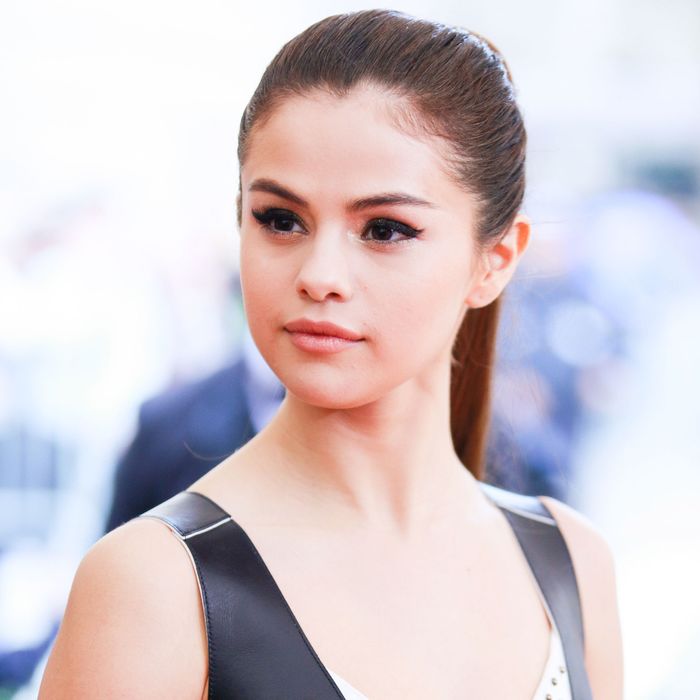 Photo: Julian Mackler/BFA
Last night, Selena Gomez literally crushed the dreams of Jelena fans everywhere. During a concert in Fresno, California, Gomez noticed a fan holding a sign that read, "MARRY JUSTIN PLEASE." Gomez beckoned to the fan to hand the sign to her, crumpled it, and valiantly threw it back into the crowd.
Being Selena Gomez must be so exhausting. First a blurry photo of her and Bieber kissing poolside becomes the most-liked picture on Instagram, now she can't even perform without facing a barrage of marriage pressure. Just let her perform in her sequin windbreaker in peace. Her relationship with Justin Bieber is as dead as his dreadlocks.