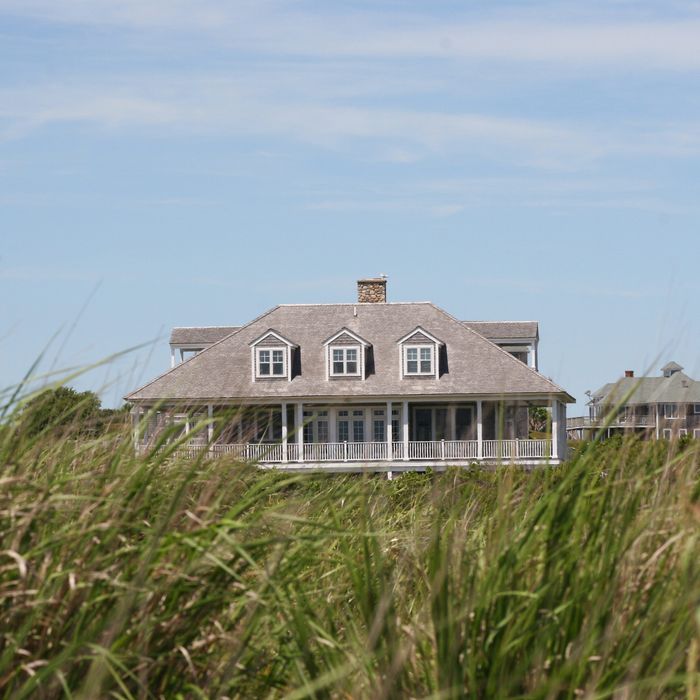 Not at this estate — another one.
Photo: MariadaDesign/Getty Images
With the weather warming up, one might wonder: What does Wednesday Martin (the author who caused a publishing-industry stir last year with a book that, among other things, introduced the concept of the Upper East Side "wife bonus") think East End's most fabulously rich vacationers will be up to this summer? Answer: SoulCycle fights and sex parties.
"There's going to be a big deal about Killing Kittens being in the Hamptons," she told the Cut at a screening of Ma Ma on Tuesday night, hosted by the Cinema Society and Chopard. "Killing Kittens is a roving sex party that, um, I was told — you'll have to fact-check — a friend of Kate Middleton's organized." Save the date for June 18, because it's true: A London-based "sextrepreneur" who went to boarding school with Kate Middleton is throwing the party at a Hamptons estate.
"A lot of people are talking about it," Martin continued. "So my observation about the Hamptons as a culture is that it's loosening up a lot about sex, and getting a little bit more decadent." She thinks some of the Hamptons set will be talking about, and perhaps emulating, behavior from the HBO hedge-fund drama Billions (read: the S&M subplot) and noted the prevalence of "pussy whisperers," married women who have same-sex summer flings, whom Martin wrote about in the Observer last week.
Other summer drama? Martin is eagerly anticipating the seasonal change-up in exercise allegiances, which she said get extremely territorial: "I'm expecting some showdowns in the parking lot of the Barn on Butter Lane in Bridgehampton, between the SoulCycle women and the Physique 57 women," she said. "The SoulCycle women, I'm expecting them to do some showdowns with cars. They often walk toward moving cars and refuse to give up their territory." Martin then demonstrated, striding forward, facing straight ahead with a stern expression on her face.
"I have observed women walking down the driveway of the Barn, which is where we all exercise, and walking toward an oncoming car, and not giving up their space, so that the car has to move to the side," she explained. "That is a certain version of power that you don't see every day. You have to be pretty, um, sure of yourself to do that, to take on a car."
Overall, she said the Barn is one of the most interesting places in the Hamptons to observe behavior. "I love observing right there because of the two tribes that come together, the SoulCycle tribe and the ballet-barre tribe. And I love the forms of female beauty, and female aggression, that are on display there."