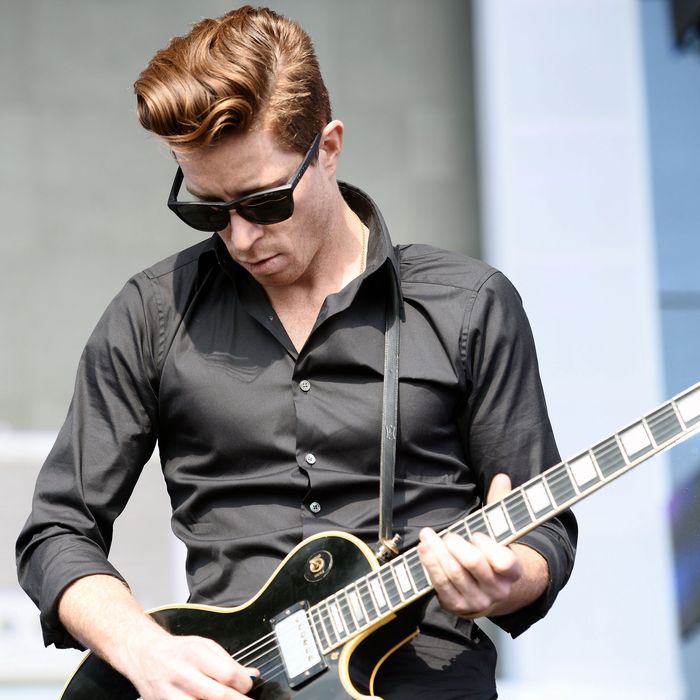 Shaun White.
Photo: Scott Dudelson/Getty Images
Shaun White — a snowboarder who no one knew was even in a band — has been sued by the drummer of that band, a woman who says White stopped paying her, sexually harassed her, and once told her to cut her hair before a show.
TMZ reports that White, who is the guitarist in a band called Bad Things, is being sued by drummer Lena Zawaideh. The suit says that White was controlling since he started the band with Zawaideh in 2008. From TMZ:
Zawaideh also claims White forced her to rehearse while sick, demanded she cut her hair before a show in France … and ultimately stopped paying her because he felt she didn't need the money. 

The most serious allegation in her lawsuit, Zawaideh claims White "made inappropriate and sexually harassing and suggestive comments" to her in person and in texts. 
TMZ reached out to White's camp for comment, but haven't received word yet. Zawaideh claims that White owes her at least $42,000 in back payments for when he stopped paying her, but is also asking for punitive damages for the years of alleged harassment.