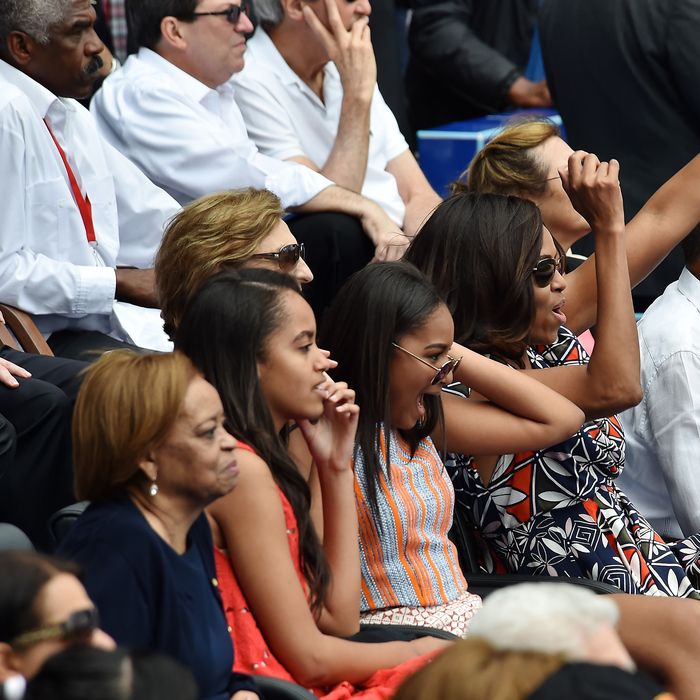 Women enjoying baseball.
Photo: Kommersant Photo/2016 Kommersant Photo
Ah, summer. Time to kick back, go to a baseball game or two, and remember that sports don't always have to be viewed in front of a screen with a bunch of other yelling fans. You can yell outdoors in nice weather, too! But according to Dallas-based T-shirt manufacturer Live Love Gameday, men are the majority of the people in those outdoor crowds.
The shirts read, "Girls who love baseball are rare. Wife 'em up." They also make shirts for football with the same message. I don't even need to look at stats to know that this is inaccurate, but SB Nation followed up with some.
The news source says that in the past few years, media sources have reported women make up 45 to 47 percent of the attendance at baseball games. The story then goes into maybe a little too much detail about how all women at baseball games aren't the same (some wear Victoria Secret fan gear). But you get the point.
Not even gonna start with "wife 'em up." Just not going to give that phrase any more airtime.