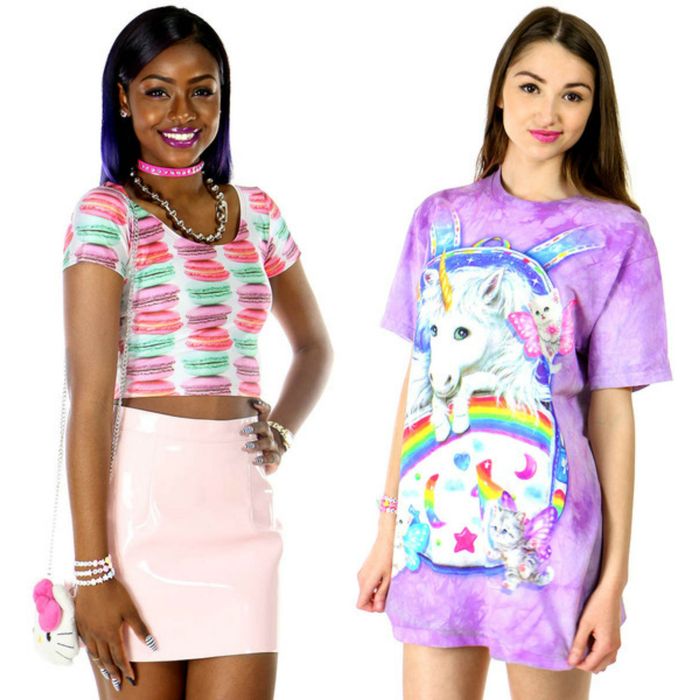 Shop Jeen, the Tumblr teen haven of pizza crop tops and glitter bongs, has temporarily ceased operation. The site was quietly taken down last week and its founder, Erin Yogasundram, issued an official statement on Snapchat on Friday (because where else would you expect a business that sells "Fuckboy Repellent" iPhone cases to release an important message?).
"The site is currently down due to some operational and financial difficulties due to a lot of growing pains," said Yogasundram. "We made the decision to close the store temporarily and not take any more orders until we can work through these operational issues."
Yogasundram also revealed that she and her business partner, Amelia Muqbal, have given up their office space and personal apartments.
In the Cut's profile of the Shop Jeen founder from August 2015, it was revealed that the company had laid off most of its staff and relocated from New York to Los Angeles, in addition to being sued by Chanel for selling counterfeit merchandise. Jezebel then reported on several vendors who complained of not being paid by Shop Jeen for their products.
But as recently as three weeks ago, the site was promoting a new Affirm monthly payment feature for its customers. Customers waiting to receive stuff like the rainbow "I'm Gonna Die Alone" cigarette lighter they ordered might be waiting for a while.