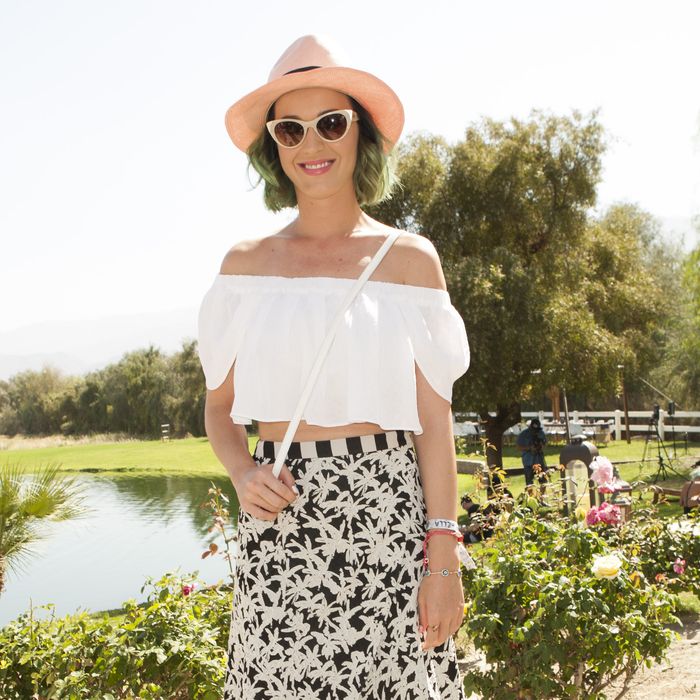 Katy Perry. Photo: Michael Bezjian/Getty Images for Soho House
Apparently someone on Twitter cares an awful lot about Katy Perry's relationship with Taylor Swift: A Twitter user hacked her account on Monday and tweeted a stream of things, reports E! News, including, "Miss u baby @TaylorSwift13." After over a long reported feud with Swift, it appeared, for a second, that maybe Katy got a little expressive this long weekend. But turns out this was not the case.
Need a clue? Here are the other tweets:
Yeah. Um. Probably not Katy Perry. Gotta keep that account on lockdown. Anyway, she can handle a rumor or two.