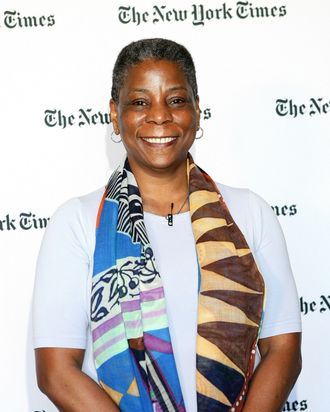 Ursula Burns
Photo: John Medina/Getty Images for New York Times
Last week, Ursula Burns, the first black woman CEO of one of America's 500 largest companies, announced that she'd be stepping down from the role later this year. She has decided to stay with the company, where she started as an intern in 1980, but as a chairman, while Xerox looks to fill her shoes.
While every person on Earth is entitled to step down from a job role whenever they so choose — especially someone like Burns, who has stayed with Xerox for almost 40 years — Burns's decision leaves a gaping hole in the place where both women and black CEOs are concerned. Once Burns turns over her role, there will be no black, female CEOs of any S&P 500 companies, with only 19 female CEOs at all. That's fewer than 4 percent of female CEOs in all of America's biggest companies. And what's worse: Fortune reports that there have only been 15 black CEOs in the entire history of the Fortune 500.
A Rockefeller Foundation survey in early May found that one in four Americans said that their companies had no women in leadership positions. However, a different Deloitte survey from January found that millennial women often feel overlooked for leadership positions. So hmm … might the response to the lack of female CEOs of massive American companies be to consider promoting women from the ground up?