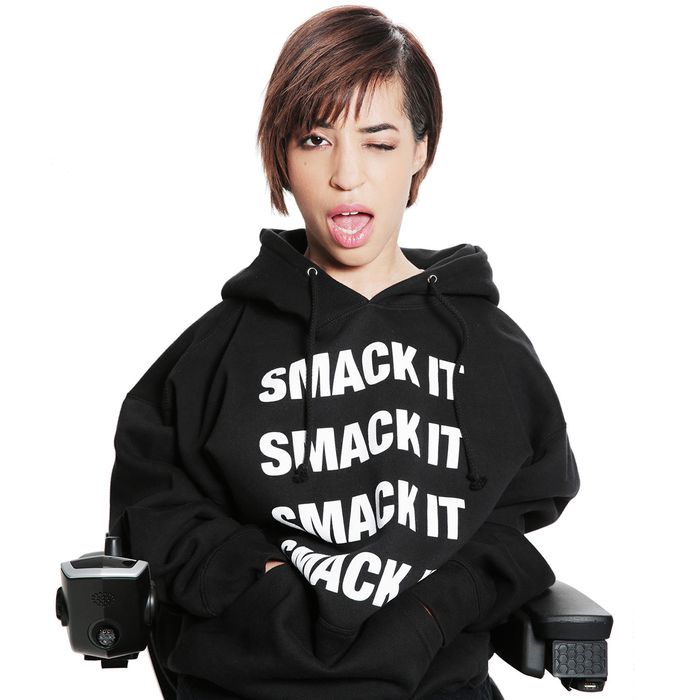 Jillian Mercado in Beyoncé's Formation Tour ad campaign.
Photo: jilly_peppa/Instagram
Of 422 models who appear in spring 2016 ad campaigns this season, more than three in four of them are white — proving once again that, yes, fashion still has a race problem.
For its latest diversity report, the Fashion Spot found that among this season's 236 fashion print campaigns, 78.2 percent of models are white. Overall, most are also cis, young, and thin. It's a staggering number that also, somehow, represents progress: In spring 2015 ads, 84.7 percent of models were white.
The remaining race categories are slim: 8.3 percent of models are black, 4 percent are Asian, and 3.8 percent are Latina. The report calls this "tentative progress" but notes "ever fluctuating" casting opportunities for models of color: Black and Latina models were cast about twice as much this season than fall 2015, but Asian models were cast 2.2 percent less often.
The most offending brands? Versace, Saint Laurent (which is notoriously exclusive), Miu Miu, BCBG Max Azria, and Forever 21 cast zero women of color in their campaigns, which all featured three or more women.
Of the 14 most-booked models this spring, two of them are women of color (Mica Arganaraz and Joan Smalls, both Latina). White model Lexi Boling leads the group, appearing in eight campaigns.
Fashion is still lacking in diversity outside of race, too: Only 6 of the 422 models are plus-size women (over size 12), and none of them are models of color. It's a bad season for older women: Only five models over 50 appear in the campaigns (disappointing after an inspiring streak: Madonna for Versace, Joan Didion for Céline, Iris Apfel for Kate Spade, and Joni Mitchell for Saint Laurent). No transgender models were cast at all, though labels like Louis Vuitton hired cisgender models like Jaden Smith to wear men's and women's clothing.
Fashion might think it's making progress: H&M recently named Caitlyn Jenner the face of its new sports line; Beyoncé cast a model with muscular dystrophy, Jillian Mercado, in her Formation Tour merchandise ad campaign with two models of color (Sharon Gallardo and Alayah Lee). But these numbers come just a few months after another report showing that fall 2016 runways were also lacking in diversity.
Maybe it's time to think about actually solving this problem?