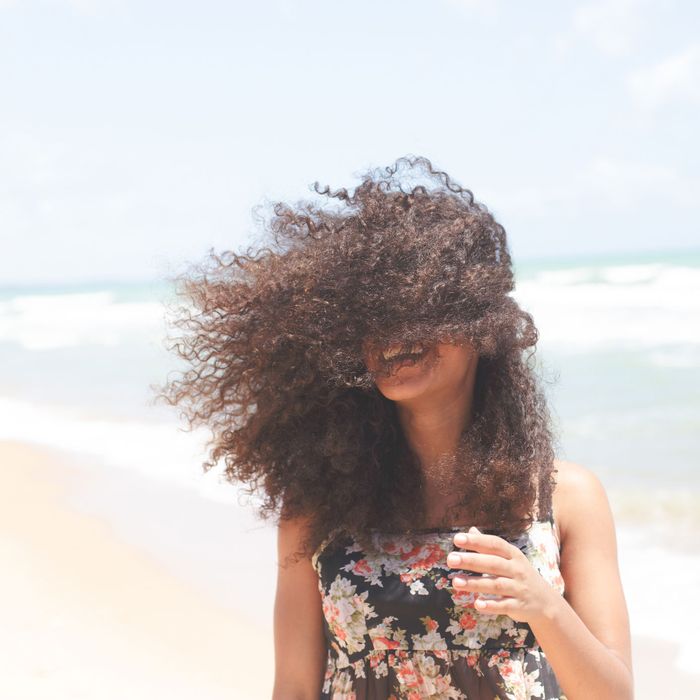 Photo: Alena Gamm/EyeEm/Getty Images
The internet is flush with sites dedicated to curly hair, and now Sephora is throwing its hat into the mix. In a campaign launched yesterday and set to last through mid-June, the beauty megastore is offering a tool on its website specifically designed to address curly hair. Depending on a user's curl pattern, the site doles out product recommendations and how-to videos helmed by bloggers @SunKissAlba, @Naptural85, and @NaturalMe4C, to name a few.
Here's the gist of the site: When a visitor lands on the Sephora's curly-hair page, they're greeted by a squadron of curly-haired women and prompted to choose which one best represents their hair. Once a selection is made, an arsenal of product recommendations leaps onto the page. Wavy hair? Try Living Proof's Leave-In Conditioner. 4C curls? Consider Madam C.J. Walker's Jamaican Black Castor & Murumuru Oils Defining Butter Crème. 
Following the product lineup is a video queue on how to maximize curls. For perfect spirals using the twist-out method, look to a video with blogger @NaturalMe4C. If your curls are packed loosely, @SunKissAlba's video on how to create soft, bouncy ringlets may ring more true. It's the 360 approach to curls that curly-haired folks need and deserve.