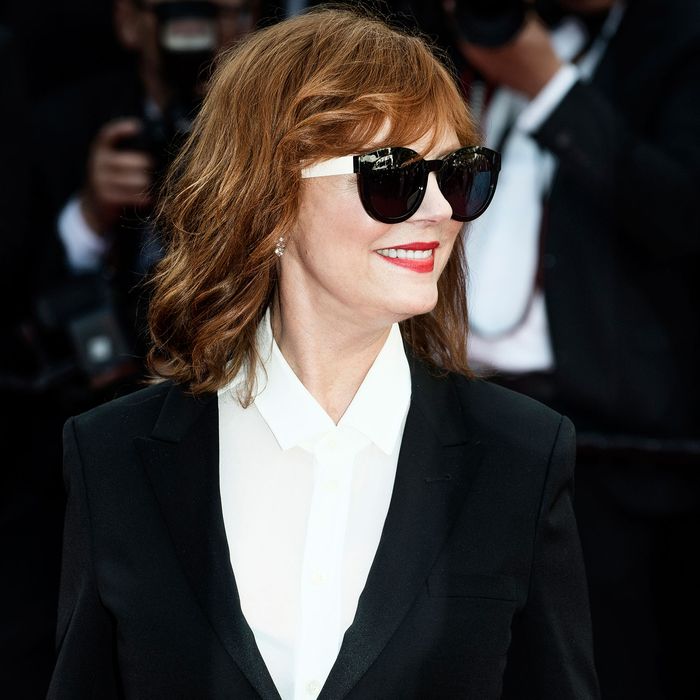 Photo: Vincent Desailly/Getty Images
Of all the stars at Cannes, Susan Sarandon is clearly having the best time.
First off, she wore sunglasses on the red carpet.
Then she dipped her toes in a bathtub full of lipstick. (Hmm, not sure what Bernie Sanders would think of this kind of decadence, but I'm here for it.)
And she went for a "double-breasted" formal look.
Stay golden, Susan.